Bach Vietnamese Robusta Coffee, Whole Bean
Bach Vietnamese Robusta Coffee, Whole Bean
A pure Robusta, very strong, both in flavor and caffeine. Richly chocolatey in the best Robusta tradition. Excellent with milk and sugar, or sweetened condensed milk, but is also very low in acid so can be drunk black even by individuals who are sensitive to acidity. Robusta is high in body and crema and makes a fabulous espresso alone or paired with your favorite arabica.
We recommend this blend to fans of Trung Nguyen's Creative One or our own Dalat Peaberry Robusta.
Back in stock!
Latest Blog Post
We can't stop drinking these! The Happy Place Cascara-Hibiscus Blend is astounding hot plain or as a latte, 50/50 with milk. And the new Saigon Legend: Civet Edition is our "Magnum Opus" for 2017. Read more...
Resources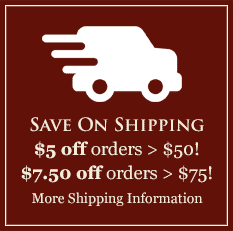 Featured Region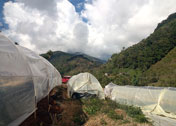 Costa Rica's Dota Tarrazu Region
"Tarrazu", like Champagne, is a restricted term that can only apply to the highly-prized coffees grown in one small mountainous region. With your help and ours, our Tarrazu coffee farmer is expanding his farm to the great benefit of the local people, the environment, and the coffee species. Learn more and browse our Costa Rica Dota Tarrazu coffees here.