Chocozilla (from Brazilla!)
Chocozilla (from Brazilla!)
Our second chocolatey coffee, once intended as a limited edition, now a permanent offering thanks to popular demand! Fabulous hot, iced or as cold brew!
ChocoZilla is primarily Brazilian St. Domingos Arabica, blended with Vietnamese Robusta for added punch and depth. Whereas Mocharagua is intense dark chocolate, ChocoZilla is a sweeter milk chocolate. It's a bit lighter and brighter, too, quite refreshing. Perfect both for fans of chocolatey coffees in general, and especially for anyone looking for one with more subtlety (ideal for serving to groups).
All natural. Delicious hot or iced, takes well to milk and sugar. We have been enjoying it as cold brew also, where it has the time to really develop its natural chocolate tones. 8 oz roasted coffee, Medium roast. Please select ground or whole bean.
Latest Blog Post
We can't stop drinking these! The Happy Place Cascara-Hibiscus Blend is astounding hot plain or as a latte, 50/50 with milk. And the new Saigon Legend: Civet Edition is our "Magnum Opus" for 2017. Read more...
Resources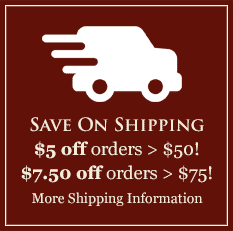 Featured Region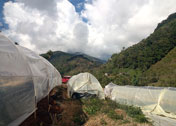 Costa Rica's Dota Tarrazu Region
"Tarrazu", like Champagne, is a restricted term that can only apply to the highly-prized coffees grown in one small mountainous region. With your help and ours, our Tarrazu coffee farmer is expanding his farm to the great benefit of the local people, the environment, and the coffee species. Learn more and browse our Costa Rica Dota Tarrazu coffees here.