Fresh-Cups for Keurig

HOLY SMOKES, Heirloom Coffee K-Cups?! IMPOSSIBLE!
We've never made an Heirloom Coffee K-Cup because we thought Keurig machines couldn't brew good enough coffee. Fortunately, we were wrong! Our new Fresh-Cups unleash the hidden potential of your Keurig machine to give you a brew that rivals even a French press. Not only is the Fresh-Cup designed with a superior internal paper filter that improves brew quality, we make them fresh every week, sealing perfect freshly roasted flavor into each 100% recyclable Cup.
All Fresh-Cups are standard 42 mm size, which works in K-Cup Keurig machines and is equivalent to the original size K-Cup (optimized for 6oz brew).
Latest Blog Post
We can't stop drinking these! The Happy Place Cascara-Hibiscus Blend is astounding hot plain or as a latte, 50/50 with milk. And the new Saigon Legend: Civet Edition is our "Magnum Opus" for 2017. Read more...
Resources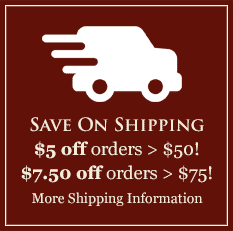 Featured Region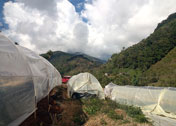 Costa Rica's Dota Tarrazu Region
"Tarrazu", like Champagne, is a restricted term that can only apply to the highly-prized coffees grown in one small mountainous region. With your help and ours, our Tarrazu coffee farmer is expanding his farm to the great benefit of the local people, the environment, and the coffee species. Learn more and browse our Costa Rica Dota Tarrazu coffees here.