Costa Rica Dota Tarrazu Estate Coffee, green unroasted - Sale!
Costa Rica Dota Tarrazu Estate Coffee, green unroasted - Sale!
Our award-winning, most popular green bean coffee is on clearance! The new 2017 crop is being loaded on a ship to arrive here in about a month, and we need warehouse space!
This crop is superbly mature with well-developed caramel and chocolate tones. We love the mature beans, and will be reserving 100 pounds for our own use. But now is your chance to stock up on this top bean while supplies last!
Our Dota Terrazu estate-grown coffee is the cream of the crop, the Arabica from our grower's home estate located in the premier Dota area.
Grown at the peak of the ridge, at 6000 feet or above, these beans are classified as SHB (Strictly Hard Bean), a term reserved for high-altitude, dense beans with dark color and super-rich flavor. Characterized by a pure coffee aroma and brown-sugar taste.
This single-source Estate-grown coffee has made a name for itself among cuppers and at expositions. We are proud to be the only USA importers making this coffee available within the USA for local shipping.
More Information
Recently the Tarrazu region of Costa Rica was decreed by the Court of Costa Rica to be limited to three counties in the state of Tarrazu -- Dota, Leon Cortez, and Tarrazu (County). For many years some green bean sellers have called their coffee "Tarrazu" even though it is produced outside the prime growing region and altitude. No more!
The Dota region is at one of the highest altitudes in which coffee is produced around the world. Our farm is located on three plots of land from 5,000 to 6,000+ feet altitude, in a region recently certified by the Coffee Board to be among the top few growing regions in the world. Dota is blessed with unusual soil, a combination of volcanic rock with clay and rainforest enrichment, and a perfect tropical rainy/dry season climate. Dota farmers produces a variety of subspecies of Arabica, which are combined to create an exceptionally well-rounded and rich cup.
The Dota Tarrazu is characterized by its clarity of taste and aroma and brown-sugar notes. In dark roasts it produces a fabulous caramel-butter taste profile. It is low in acid and high in body. The beans (SHB - Strictly Hard Bean top grade) are a little smaller and denser than lower-altitude beans, giving them a rich green color and sometimes requiring a little more time to roast, depending on your method. Because of the high altitude, Dota Estate Tarrazu has one of our lowest caffeine levels. No problem if you like caffeine... just drink more cups of this world-class coffee!
This coffee is also our top-selling bean for creating green bean beverages. Not only does it produce a tasty and bitter-free "broth", but the beans are processed immediately upon milling to remove the fruit. This quick process results in a minimum of fermentation or mold in storage, something that is not really an issue in green coffee, but a concern to some.
Our Dota Estate farm is the most ecologically enhanced farm in Costa Rica, surpassing all ecological requirements of the Costa Rica Coffee Board by innovating special methods of composting coffee fruit peels and other techniques. This year they hope to become the first certified zero-carbon footprint coffee farm in the country. Producer shares our Direct Trade revenue with his workers and supports local county health and welfare projects.
Customer Reviews
Write Review
Fantastic Beans

About a year ago, I got into roasting my own beans. Steep learning curve! I tried beans from A LOT of different regions and roasted to different levels. Based on my palate, Costa Rica Tarrazu beans are hands down the most excellent I've used. I have found that roasting them to the cusp of second crack (Full City) provides a great balance between the bean's own flavor and complementary roasting flavor. Len's offers these great beans at an extremely competitive price. Enjoy!

Posted by Nate on Feb 22nd 2018
Latest Blog Post
We can't stop drinking these! The Happy Place Cascara-Hibiscus Blend is astounding hot plain or as a latte, 50/50 with milk. And the new Saigon Legend: Civet Edition is our "Magnum Opus" for 2017. Read more...
Resources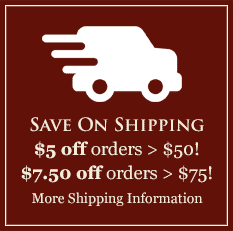 Featured Region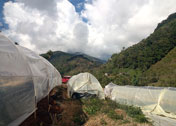 Costa Rica's Dota Tarrazu Region
"Tarrazu", like Champagne, is a restricted term that can only apply to the highly-prized coffees grown in one small mountainous region. With your help and ours, our Tarrazu coffee farmer is expanding his farm to the great benefit of the local people, the environment, and the coffee species. Learn more and browse our Costa Rica Dota Tarrazu coffees here.