Dynamic Duo - Creative 4 and Saigon Cafe Blend - HURRICANE RELIEF
Dynamic Duo - Creative 4 and Saigon Cafe Blend - HURRICANE RELIEF
Enjoy the Dynamic Duo of Creative 4 and our new Saigon Café Blend! These are symphonies of 4 types of coffee beans in expert combination, with that chocolatey, buttery, unique Vietnamese style. Part of what gives Creative 4 its unique flavor is the coffee species Excelsa, which is a relatively rare species perfect for blending, as it hits all parts of the palate and imparts a unique sensory experience unlike any other coffee species. "Umami" is what the Japanese might call it.
This is a great chance to have the original Creative 4 and try our new creation inspired by it, our fresh-roast edition that has been getting rave reviews... made from award-winning beans and genuine Vietnamese Excelsa to give it that special kick.
One bag of each, Creative 4 Premium Culi 340-gm drip grind coffee and our new Saigon Café Blend (8 oz), also in drip (only). regularly $20.90 when purchased together. If you select whole bean, you will receive a 250 gram (8.8) size Creative 4 and the price will drop $1.45
When you purchase this Dynamic Duo, you save $2 and we donate $3 of our profit to Hurricane Relief. Thank you!
Latest Blog Post
We can't stop drinking these! The Happy Place Cascara-Hibiscus Blend is astounding hot plain or as a latte, 50/50 with milk. And the new Saigon Legend: Civet Edition is our "Magnum Opus" for 2017. Read more...
Resources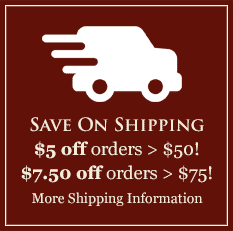 Featured Region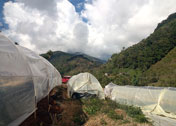 Costa Rica's Dota Tarrazu Region
"Tarrazu", like Champagne, is a restricted term that can only apply to the highly-prized coffees grown in one small mountainous region. With your help and ours, our Tarrazu coffee farmer is expanding his farm to the great benefit of the local people, the environment, and the coffee species. Learn more and browse our Costa Rica Dota Tarrazu coffees here.