G7 3-in-1 Gourmet Instant Coffee, 20 Sachet Bag, Pack of 2 Bags (40 sachets total)
G7 3-in-1 Gourmet Instant Coffee, 20 Sachet Bag, Pack of 2 Bags (40 sachets total)
It's a WIN/WIN! Or maybe a Nguyen/Nguyen, lol. Save $1 for yourself and we donate at our expense G7 to the "troops" saving animals in the California wildfires.
The original and still the top seller! G7 was the first instant coffee to be extracted directly from the unroasted coffee bean, not from freeze-dried brewed coffee like American brands. It's been the top instant coffee in Asia ever since its creation in 2002. The 3-in-1 version of G7 has coffee, creamer and sugar all in one packet... you just add hot water. The sweetness is about average for most coffee consumers, it is approximately as sweet as two sugar packets. If you would like to add your own cream and/or sugar, consider the G7 Black, which is 100% coffee only.
Bag of 20 sachets, pack of 2 bags, 40 sachets total. Contains casein, a milk derivative.
When you buy this product, we will donate a bag of G7 for the rescue workers from the Human Society who are saving animal lives in the wildfire region. Wow! Win-win, you save money and we donate coffee to a good cause.
More Information
This is the first true gourmet instant coffee we have tasted. We have compared it to over 30 other popular Asian and USA brands such as Vinacafe, Coffee King, Nescafe, etc., and the G7 is far richer and has the full-bodied flavor that is absent from most instant coffee.
Trung Nguyen commissioned a state-of-the-art Italian-built facility in Buon Me Thuot to process G7 3-in-1 in 2005 and it has been the top Asian "white coffee" since. The reason is simple; it is the only instant coffee in the world that is processed from green, unroasted beans, and is powdered and roasted in the same operation. This process preserves more flavor and results in a smooth and non-bitter coffee. All other manufacturers use brewed coffee that is then freeze-dried in one fashion or another, which creates bitterness.
The G7 has its own unique taste, different from the Trung Nguyen brewed coffees, and fans of G7 will accept no substitute! This is great cup of coffee to bring with you when traveling or when you don't want to brew. All you need is hot water and you can have gourmet coffee anywhere... in your hotel, at breakfast, when camping or on the road traveling, etc.
Many offices and shops offer this coffee as a perk to employees, especially if they don't want to maintain a brewing station. It's the ultimate in convenience. G7 is also available in Black Unsweetened and Cappuccino flavors.
Ingredients, Nutrition, and Allergy Information:
Our non-dairy creamer ingredients do have a small amount of casein, a milk protein. All G7 products are independently tested for safety and purity by third-party labs in Germany and Malaysia, and G7 ingredients NEVER come from China.
The nutrition facts on the box are per 100 grams, not per serving. Here are the per-serving nutrition facts.
Nutrition facts per 16 gram packet:
Calories: 72 (From Fat: 26)
Total Fat: 2.4 grams
Sat. Fat: 2.3 grams
Trans Fat: 0 grams
Cholesterol: 0mg
Sodium: 44mg
Carbohydrates: 12.5g
Dietary Fiber: 0.5 grams
Sugar: 12 grams
Protein: 0g
Latest Blog Post
We can't stop drinking these! The Happy Place Cascara-Hibiscus Blend is astounding hot plain or as a latte, 50/50 with milk. And the new Saigon Legend: Civet Edition is our "Magnum Opus" for 2017. Read more...
Resources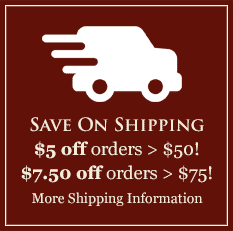 Featured Region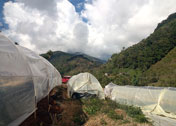 Costa Rica's Dota Tarrazu Region
"Tarrazu", like Champagne, is a restricted term that can only apply to the highly-prized coffees grown in one small mountainous region. With your help and ours, our Tarrazu coffee farmer is expanding his farm to the great benefit of the local people, the environment, and the coffee species. Learn more and browse our Costa Rica Dota Tarrazu coffees here.