Muscovado Organic Raw Granulated Sugar, Philippines
Muscovado Organic Raw Granulated Sugar, Philippines
Philippines "Blonde" Muscovado Sugar
- perfect for coffee!
Muscovado sugar is made from sugar cane juice and contains all the natural flavor and minerals, like Demerara sugar. However, blonde Muscovado processing gives it many advantages over both Demerara and conventional, dark Muscovado:
Finer grain: melts easily in beverages and mixes smoothly into recipes
Light, dry texture: Does not harden the way brown sugar and dark Muscovado does
Pure flavor: Delicious but not overpowering, making it perfect for coffee
Ideal for cooking, too: Can be substituted 1:1 for brown sugar
We're sorry, we are very low on this product inventory and we will only be able to sell it in the smallest size, 4 oz.
Customer testimonial:
"My wife and I became used to enjoying what is called mascabado sugar (same as "muscavado") while living in Mexico but this organic product from the Philippines is superior in both texture and flavor. Truly the best sugar we have ever had!"
- Kevin K, Colorado
Latest Blog Post
We can't stop drinking these! The Happy Place Cascara-Hibiscus Blend is astounding hot plain or as a latte, 50/50 with milk. And the new Saigon Legend: Civet Edition is our "Magnum Opus" for 2017. Read more...
Resources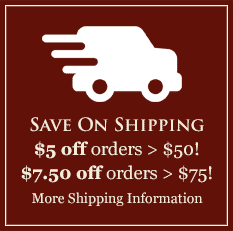 Featured Region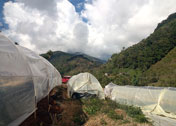 Costa Rica's Dota Tarrazu Region
"Tarrazu", like Champagne, is a restricted term that can only apply to the highly-prized coffees grown in one small mountainous region. With your help and ours, our Tarrazu coffee farmer is expanding his farm to the great benefit of the local people, the environment, and the coffee species. Learn more and browse our Costa Rica Dota Tarrazu coffees here.