Nicaragua El Recreo Jinotega Half-Caff
Nicaragua El Recreo Jinotega Half-Caff
So rich and flavorful, your guests will never guess it's low in caffeine!
This is a blend of El Recreo's regular coffee and Water Process decaf. Water Process is the most effective, all-natural method of decaffeination there is, and this blend is exceptionally good in both taste and aroma. It has the same sweetness and chocolate-caramel tones that have made their regular coffee a hit, full of buttery mouthfeel.
8 ounce bags, drip grind or whole bean. 50% of the normal level of caffeine in coffee.
Customer Reviews
Write Review
Sehr richtig, daß e

Sehr richtig, daß es auch im &#8&n0;Reale22#8221; Unhöflichkeiten gibt. Letztlich handeln viele oft so wie real. Und dennoch habe ich das Gefühl, daß die Anoymität des Internets diesen Punkt verstärkt. Warum verstecken sich viele hinter der Anonymität (und geben durch ihr Surfen, Äußerungen und Verhalten trotzdem so viel von sich preis?).

Posted by Jeneva on Oct 7th 2016
Latest Blog Post
We can't stop drinking these! The Happy Place Cascara-Hibiscus Blend is astounding hot plain or as a latte, 50/50 with milk. And the new Saigon Legend: Civet Edition is our "Magnum Opus" for 2017. Read more...
Resources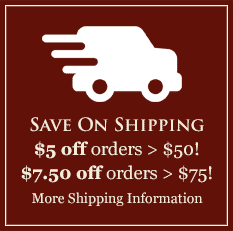 Featured Region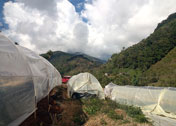 Costa Rica's Dota Tarrazu Region
"Tarrazu", like Champagne, is a restricted term that can only apply to the highly-prized coffees grown in one small mountainous region. With your help and ours, our Tarrazu coffee farmer is expanding his farm to the great benefit of the local people, the environment, and the coffee species. Learn more and browse our Costa Rica Dota Tarrazu coffees here.