Papua New Guinea Grade A/X
Papua New Guinea Grade A/X
The new 2016 crop is here! We are now getting only one grade of PNG coffee from our partner, it is the PSC-AX. This is a triple-sorted, sun-dried and wild-grown organic coffee that has not been selected by size, meaning it has the AA beans mixed in with smaller beans and peaberries. Why? After two years of experience we decided we like the cup profile of this selection that is not leaving out the peaberries and smaller beans. And we have been rewarded for our beliefs, this extraordinary crop received a superb 86 cupping score in initial evaluations!
The care put into finishing and selecting these coffee is amazing, they are among the cleanest crops we have ever seen.
The difference between this grade (Grade A/X) and our other grade (Grade A) is that this one has been through an additional round of meticulous hand-sorting to create a more uniform selection, with more universally perfect and beautiful beans.
Papua New Guinea coffee is descended from Jamaica Blue Mountain, which is a variety of Arabica. Jamaica Blue Mountain is possibly the second-most-expensive coffee region after Kona. Both of these regions produce superlative coffee but their growing areas are very limited. We have had many customers tell us that actually prefer this Papua New Guinea to Jamaica Blue Mountain. Save money and get an extraordinary taste profile!
8 oz roasted coffee, select Light Roast (super for icing or cold brew), Medium Roast, or new Harlequin Roast, which is an artisan combination of Medium-Dark and City roasts.
More Information
Actual airstrip used by Highlands Summit
This exciting new coffee grows wild in the mountains of Papua New Guinea's Morombe province, at altitudes ranging from 3,000 to 6,000 feet. Because they are wild-grown, they have never been treated with pesticides or fumigated. In this crop you will see many Screen 20+ beans, "monster beans" that show the Jamaica Blue Mountain heritage and robust health of the crop.
The taste is stunning. Exceptionally low-acid, richly aromatic, and full-bodied, with notes of chocolate and fruit. These beans are descendants of the same stock as Blue Mountain and share its smoothness and drinkability. As soon as we tasted this coffee, we knew we had to have it. But it gets better--this coffee is saving lives.
The only way to get this coffee out of the heart of the jungle is via bush pilots, who must use grass-strip airfields now that tsunamis have knocked out roads in the area. Because of this inaccessibility, the locals cannot easily trade for medical or other supplies, nor can they sell their coffee on the commodities market. With no buyers, the precious coffee was rotting on the tree!
Highlands Summit Coffee and their bush pilots are changing these peoples' lives by bringing in badly needed supplies, medicine, money, food, and education, including training new pilots--a vitally important and highly paid career that can improve the quality of life in a pilot's entire village. Highlands Summit also pays a premium price for the coffee, too. But because we buy directly from them, we can offer this truly exceptional coffee for a very reasonable price.
Latest Blog Post
We can't stop drinking these! The Happy Place Cascara-Hibiscus Blend is astounding hot plain or as a latte, 50/50 with milk. And the new Saigon Legend: Civet Edition is our "Magnum Opus" for 2017. Read more...
Resources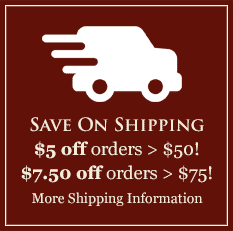 Featured Region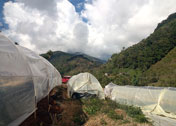 Costa Rica's Dota Tarrazu Region
"Tarrazu", like Champagne, is a restricted term that can only apply to the highly-prized coffees grown in one small mountainous region. With your help and ours, our Tarrazu coffee farmer is expanding his farm to the great benefit of the local people, the environment, and the coffee species. Learn more and browse our Costa Rica Dota Tarrazu coffees here.