Q-Café Instant 3-in-1 Coffee
Q-Café Instant 3-in-1 Coffee
If you enjoy gourmet instant coffee, you shouldn't miss Q-Café. Q-Café instant coffee is remarkably creamy and rich, with its own unique buttery mouthfeel. In taste-tests, it's tied with G7 Original as a customer favorite.
Q-Café instant coffee comes in two blends, the Good Morning and the Strong Taste:
Strong Taste (Ngon): This blend has been adjusted slightly and has new packaging to match. It has an extra-bold flavor profile and a slight bitter edge, and is comparable to G7 in its sweetness. Strong Taste also has a distinctly chocolatey aroma with caramel flavor tones. The chocolatey aroma is what's new in this shipment, and we in the office really enjoy the new blend - even if you have tried Strong Taste in the past, you should give it another shot.
Good Morning: This cheerful blend is sweeter (but not too sweet) and creamier, extra-buttery in feel and aroma, a rich and mellow cup. New Englanders will recognize the profile as "coffee regulah," a morning traditon of smooth coffee with plenty of cream and sugar.
Fans of blended variety coffees, such as Trung Nguyen's Creative 2 or Indochine Dark, may enjoy mixing G7 and Q-Café to get a big mug of exceptionally well-rounded instant coffee.
Q Cafe has made only bags of 50 sachets available recently (this shipment also gives 2 bonus sachets per bag, for a total of 52). We also will no longer be carrying the Good Morning version, as our customers seem to prefer the Strong Taste about 4:1 over the Good Morning.
Latest Blog Post
We can't stop drinking these! The Happy Place Cascara-Hibiscus Blend is astounding hot plain or as a latte, 50/50 with milk. And the new Saigon Legend: Civet Edition is our "Magnum Opus" for 2017. Read more...
Resources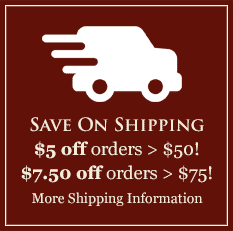 Featured Region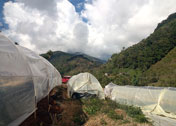 Costa Rica's Dota Tarrazu Region
"Tarrazu", like Champagne, is a restricted term that can only apply to the highly-prized coffees grown in one small mountainous region. With your help and ours, our Tarrazu coffee farmer is expanding his farm to the great benefit of the local people, the environment, and the coffee species. Learn more and browse our Costa Rica Dota Tarrazu coffees here.