The Happy Place: Cascara (Coffee Fruit), Rooibos, and Hibiscus
The Happy Place: Cascara (Coffee Fruit), Rooibos, and Hibiscus
Something this good shouldn't be so good for you--but it is!
Our latest cascara blend contains coffee fruit mixed with hibiscus and rooibos. These three ingredients work synergistically, both in flavor and nutrition. Hibiscus enhances the fruity tartness of cascara while rooibos amplifies complex aromatics and delicate sweet flavors.
The result is a richer, more colorful, more intensely flavored brew, with a wider range of powerful antioxidants, and only ~18 mg caffeine per serving. It also makes an incredible dessert latte, instructions for which are included on the bag.
100 gram bag. Makes about 64 ounces of delicious brew.
More Information
About Hibiscus: A member of the mallow family, which is known for its soothing properties. You might be familiar with hibiscus' huge tropical flowers. But it's also grown for its tart fruity flavor and beautiful color. A rich source of anthocyanins, a special class of antioxidants found only in colorful foods like blueberries. Caffeine-free.
Note: Hibiscus contains fruit acids including citric and malic acid; if you're on an extreme low-acid diet, you might want to steer clear. However, if you can eat an apple without trouble, you should be fine with hibiscus.
About Rooibos: Sometimes called "red tea", this is not a tea at all, but rather a plant originally from Africa. It's caffeine free, and also free of the bitterness and tannins that are found in tea. It has a complex and delicately sweet taste with hints of vanilla, and a floral fragrance. Rich in several varieties of antioxidant flavinols.
About Coffee Fruit (Cascara): Coffee cherries are the fruit of the coffee plant, which hold the coffee "bean" inside. Cascara, meaning "husk" in Spanish, refers to the dried coffee fruit after the seeds (coffee beans) have been removed. It's incredibly versatile--the complex and pleasing flavor blends well with a wide variety of applications. With notes of cherry, honey, and tamarind, it's easy to enjoy coffee cherries.
A serving of brewed coffee fruit has about 1/4 the caffeine of coffee, or about 25 mg (Happy Place has less per serving because it is part hibiscus and rooibos, which are both caffeine-free). It's also one of the most concentrated sources of antioxidants in the world, containing unique and potent polyphenols that offer strong antioxidant and anti-inflammatory effects.
In addition to its antioxidant and anti-inflammatory properties, coffee cherries may offer significant benefits to the brain. A pilot study on coffee cherry extract indicates the extract may boost the brain's supply of brain-derived neurotrophic factor (BDNF), which protects the brain against mental illnesses, including depression and aging-related illnesses such as dementia, by an average of 143% over baseline. This is a new area of research, but results so strong are exciting--BDNF is essentially what keeps a brain "young" and the medical community is actively researching ways to fight aging and illness by boosting the aging brain's supply of this vital protein.
Dried coffee cherries, per serving, is also extremely nutrient-rich. It has three times more iron than spinach and twice the potassium of a banana. Potassium is extremely water-soluble, which makes your coffee cherry tea a delicious and calorie-free way to give your body a vital nutrient.
Of course, we aren't doctors and we don't make health claims. All we can do is share research with you. But dang, coffee fruit is looking good to us right now!
Latest Blog Post
We can't stop drinking these! The Happy Place Cascara-Hibiscus Blend is astounding hot plain or as a latte, 50/50 with milk. And the new Saigon Legend: Civet Edition is our "Magnum Opus" for 2017. Read more...
Resources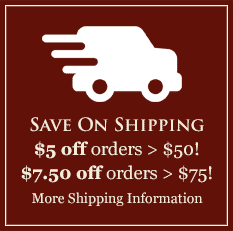 Featured Region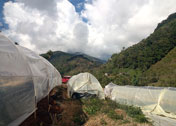 Costa Rica's Dota Tarrazu Region
"Tarrazu", like Champagne, is a restricted term that can only apply to the highly-prized coffees grown in one small mountainous region. With your help and ours, our Tarrazu coffee farmer is expanding his farm to the great benefit of the local people, the environment, and the coffee species. Learn more and browse our Costa Rica Dota Tarrazu coffees here.