Trung Nguyen Buon Me Thuot Special - 100g
Trung Nguyen Buon Me Thuot Special - 100g
A blend of Arabica, Robusta, Chari (Excelsa) and Catimor beans, in line with Gourmet Blend. In traditional Vietnamese roasting and flavor balancing style, Trung Nguyen created a trademark "every occasion" coffee with a rich, broad flavor and buttery mouthfeel, with excellent aftertaste and keeping qualities. This is a highly affordable coffee with great heritage, sophisticated balance and many hints of chocolate, fruit and nut.
Want to try a quintessentially Vietnamese coffee with the traditional "butter roast", but not sure which coffee to try first? Start with the Buon Me Thuot Special! This little 100-gram coffee will brew up to 16-18 cups in a drip brewer.
More Information
Allergy note: The special butter-roast process that gives Trung Nguyen coffees their unique flavor and aroma is a proprietary recipe and we cannot promise that it is safe for individuals with severe allergies to any vegetable oil, such as soy.
We also can't promise it's vegan, but it is certified Halal and safe for lacto-vegetarians.
If you are vegan or if you have any concerns about allergens, we suggest our new Saigon Cafe Blend, which we can promise are free of common allergens and 100% vegan.
Latest Blog Post
Resources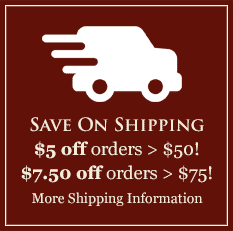 Featured Region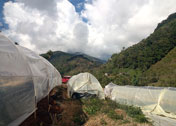 Costa Rica's Dota Tarrazu Region
"Tarrazu", like Champagne, is a restricted term that can only apply to the highly-prized coffees grown in one small mountainous region. With your help and ours, our Tarrazu coffee farmer is expanding his farm to the great benefit of the local people, the environment, and the coffee species. Learn more and browse our Costa Rica Dota Tarrazu coffees here.