Trung Nguyen Creative 2 Robusta Arabica
Trung Nguyen Creative 2 Robusta Arabica
Blend of rich, sharp Robusta and milder fragrant Arabica; one of our most popular and well-rounded coffees. Good hot or iced, black or with cream and sugar.
The Trung Nguyen Creative Two (Robusta Arabica) is definitely the hands-down most accessible and popular coffee served in our taste testings and Market booths. It's a wonderful blend of high-quality Arabica and heirloom Robusta. It is an "anytime" coffee, with medium caffeine, well-balanced blended taste, and as good iced as it is hot. We suspect that at one time, a blend like this was the standard approach to fine coffee served around the world, before the days of modern hybrids and confined one-species tastes.
12 oz bags (340 grams) for ground coffee, 8.8 oz bags (250 gram) for whole bean. Whole bean is back in stock!
More Information
If you have never tried Vietnamese coffee, here is a perfect first candidate. In over 20,000 taste tests we can count on the fingers of one hand the number of people who were not enthusiastic about this coffee.
This coffee is best brewed at 1.5 tablespoons per cup, in a cone-shaped drip machine, French Press, percolator or any soak method. For some reason the coffee is not as successful in commercial machines as some of the other Trung Nguyen coffees, so we don't recommend it as a coffeehouse coffee, despite its immense popularity in home brewing. The whole bean is exceptionally flavorful, and could be experimented with if you want to use the #2 as a base for coffee specialty drinks and a house coffee.
If you are introducing a friend to Vietnamese coffee and you don't know their tastes, you can't go wrong with this balanced and delicious popular favorite coffee with a budget price. It remains our most successful coffee for inclusion in gift packages and Mini-Kits.
Allergy note: The special butter-roast process that gives Trung Nguyen coffees their unique flavor and aroma is a proprietary recipe and we cannot promise that it is safe for individuals with severe allergies to any vegetable oil, such as soy.
We also can't promise it's vegan, but it is certified Halal and safe for lacto-vegetarians.
If you are vegan or if you have any concerns about allergens, we suggest our new Saigon Cafe Blend, which we can promise are free of common allergens and 100% vegan.
Customer Reviews
Write Review
Showing reviews 1-10 of 12 | Next
Great Flavor!

Nice robust flavor and not bitter. Good recommendation by Peachie. Lots of choices, including a sample packet to try more of a variety to give you to choose.

Posted by Deborah on Jan 23rd 2018

My fave

One of the most startling things (to me) about Vietnam was how good the coffee is. I was hooked immediately and delighted to find such a great selection here. It's a bonus that the customer support is as extraordinary as the coffee.

Posted by John on Jan 18th 2018

Just Plain Great Coffee!

I love all the Trung Nguyen coffees, including this one. I don't do anything special with it. I brew it in my Cuisinart drip coffeemaker, and drink it with half & half cream. Sometimes I drink it plain, sometimes I add cinnamon and/or vanilla extract. Whatever I do to it, it is a complete treat. I am spoiled! :D

Posted by Kathy Minicozzi on Dec 5th 2017

Fantastic Coffee

We have this daily and for several years now. It is perfect with our French press, and also makes excellent iced coffee. Purchase some of Len's small, cotton bag filters and give the latter a try. You'll find it really enjoyable.

Posted by Bill on Aug 3rd 2017

A great every day coffee

Warm, rounded flavors, with a chocolaty perfume - a very satisfying cup of coffee.

Posted by Gayle Rich on Jul 31st 2017

The One and Only~!

When I think of Vietnamese coffee, Trung Nguyen Creative 2 Robusta Arabica is it. Nothing else comes close. The aroma and flavor as it cools in the cup are truly special. It is full bodied and ... well, everything I think a coffee should be.

Thank you, Len, for making this available.

Posted by Smitty on Jun 5th 2017

Full bodied excellent coffee

My wife and I have been drinking this coffee for years each morning. Recently, we've been mixing in chocazilla. Either way, it is an amazing way to start one's day.

Posted by Bill Yeager on May 1st 2017

LOVE this Coffee!

I have been buying Trung Nguyen coffee for some time now. In my opinion, it is the best coffee in the world, and my favorite is Creative No. 2.

Posted by Kathy Minicozzi on Dec 17th 2016

This is what ...

This is what Vietnamese coffee is supposed to taste like! Rich and smooth with chocolate overtones. There are stronger coffees in this series, but this is the one I remember.

Posted by Smitty on Nov 30th 2016

Relax and enjoy this one!

this is the richest, smoothest tasting coffee I have ever tasted! x2 ! I grind it fine (dense beans) and brew in either a filtered dripper, or a Vietnamese steel single cup. "Off the hook" incredible flavors! Complex! Chocolate definitely rings the bell! Grind them medium coarse for the french press and get all the good stuff that comes with whole beans! The beans came fresh in the bag and are a bit spendy for my budget, but as a treat or dessert coffee, this is truly worth the extras. BTW, the beans are dense so a good grinder and patience are best. Follow the brewing instructions if you want a starting point and then proceed from there. I have also sampled the ground version from the supplier and it is ready to brew - excellent quality and flavors. Relax and enjoy this one.

Posted by StarNavig8r on Sep 29th 2016
Showing reviews 1-10 of 12 | Next
Latest Blog Post
Direct Trade is the wave of the future, and is picking up speed. It may just save hundreds of thousands of farming communities around the globe. Read more...
Resources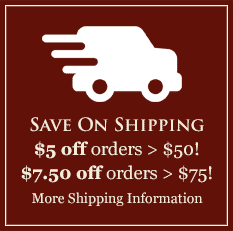 Featured Region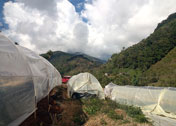 Costa Rica's Dota Tarrazu Region
"Tarrazu", like Champagne, is a restricted term that can only apply to the highly-prized coffees grown in one small mountainous region. With your help and ours, our Tarrazu coffee farmer is expanding his farm to the great benefit of the local people, the environment, and the coffee species. Learn more and browse our Costa Rica Dota Tarrazu coffees here.