Trung Nguyen Creative 3 Sparrow Arabica (Se)
Trung Nguyen Creative 3 Sparrow Arabica (Se)
Select single-source Buon Me Thuot Highland Arabica, a variety grown only in Vietnam. Se means "Sparrow", the name given to this indigenously developed varietal. A sweet, refreshing coffee with no bitterness. Floral and vanilla notes; extremely versatile. 12 oz bags (340 grams) for ground coffee (on sale), 8.8 oz bags (250 gram) for whole bean -- Sorry, we are currently out of the whole bean!
More Information
The Trung Nguyen Creative Three (Arabica Se) is one of the world's most select and superior Arabica coffees. The Se stands for "Sparrow". The Sparrow Arabica is a cultivar grown exclusively in Vietnam and is noted for its mild acidity and superb balance. We often describe it as "what a donut-shop coffee wants to be when it grows up"!
If you object to the flavors in the new hybrid Arabicas, which can be redolant of licorice, lemon or barley, you will enjoy the fully old-world taste of this fine Arabica.
The Arabica Se is such a great combination of mild acidity and balanced aroma and taste that it is well suited as an all-purpose coffee, served any time of day and excellent for icing.
It's also a perfect dessert coffee, being a little sweet and wonderfully rich, so it isn't eclipsed by your Tiramisu. Iced, it should be brewed strong. It's impossible to make the Se bitter by brewing, so use it in any brewing method and feel free to double the amount of grinds or even make it Turkish-style if you begin with whole bean and grind it fine.
This coffee is also a good candidate for cold brewing, where it picks up floral tones and becomes a low-acid but flavorful coffee when used in an iced coffee concentrate.
The Se works well in any brewing method, including even basket filter drip machines.
Allergy note: The special butter-roast process that gives Trung Nguyen coffees their unique flavor and aroma is a proprietary recipe and we cannot promise that it is safe for individuals with severe allergies to any vegetable oil, such as soy.
We also can't promise it's vegan, but it is certified Halal and safe for lacto-vegetarians.
If you are vegan or if you have any concerns about allergens, we suggest our new Saigon Cafe Blend, which we can promise are free of common allergens and 100% vegan.
Customer Reviews
Write Review
Previous | Showing reviews 11-12 of 12
Sweet Coffee

This brand is one of my absolute favorite coffee blends. It's strong, but doesn't have a lot of acidity, which gives it a smoothness unlike any coffee I've ever had. The flavor is also totally unique, and much less bitter compared to your everyday coffee. I enjoy drinking this hot or chilled, but will occasionally blend it with my usual brand of coffee because it can be too sweet for my taste without that bitterness I'm used to.

Posted by Elizabeth Kinde on Sep 29th 2016

Italian and sweet

A great espresso with the added flavor/aroma of caramelized sugar.

Posted by kerry on Sep 12th 2016
Previous | Showing reviews 11-12 of 12
Latest Blog Post
We can't stop drinking these! The Happy Place Cascara-Hibiscus Blend is astounding hot plain or as a latte, 50/50 with milk. And the new Saigon Legend: Civet Edition is our "Magnum Opus" for 2017. Read more...
Resources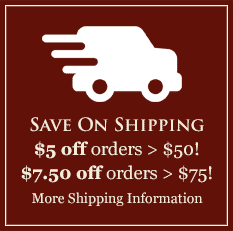 Featured Region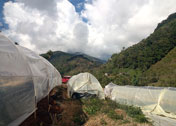 Costa Rica's Dota Tarrazu Region
"Tarrazu", like Champagne, is a restricted term that can only apply to the highly-prized coffees grown in one small mountainous region. With your help and ours, our Tarrazu coffee farmer is expanding his farm to the great benefit of the local people, the environment, and the coffee species. Learn more and browse our Costa Rica Dota Tarrazu coffees here.