Trung Nguyen Legendee, Classic Whole Bean
Trung Nguyen Legendee, Classic Whole Bean
Legendee has an incredible natural sweetness --many customers who regularly sweeten their coffee like this coffee unsweetened-- with slightly less acid and more chocolate tones than Legendee Gold.
The Legendee family is one of the world's most famous branded coffees, and we are the only authorized distributor in the USA. Sometimes sold under the name "Sang Tao 8", or Creative 8, which is the exact same coffee. It is the flagship coffee of the original Creative Coffee series that made Trung Ngyen famous. Legendee is sometimes referred to as "weasel" coffee in Vietnam.
The Legendee Classic whole bean is made with the original formula combining three species of coffee... Arabica, Robusta and Excelsa, for perfect bold balance with low acidity, wonderful chocolate tones and haunting persistence on the palate.
Each bag of Legendee is shipped with a full-color card detailing the history and celebrity of this famous coffee.
More Information
The Legendee product is largely regarded as the world's most successful attempt to produce a coffee with the balance and flavor of the famous Kopi Luwak, or Civet/Weasel coffee.
Tourists to Vietnam often don't consider their visit complete until they have sat in a Trung Nguyen coffeehouse and tried the Legendee brewed by the single-cup Phin filters. We get a lot of comments also that the Legendee is more available here to buy on our site for home brewing than it is in Vietnam, and at a lower cost. Sometimes sold under the name "Sang Tao 8", or Creative 8, which is the exact same coffee.
Legendee Classic brews wonderfully pretty much any way you want to drink it. But if you like iced coffee, you definitely want to try this on ice; it just might be the best iced coffee you've ever had.
Latest Blog Post
We can't stop drinking these! The Happy Place Cascara-Hibiscus Blend is astounding hot plain or as a latte, 50/50 with milk. And the new Saigon Legend: Civet Edition is our "Magnum Opus" for 2017. Read more...
Resources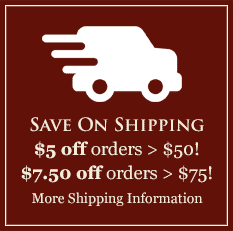 Featured Region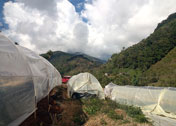 Costa Rica's Dota Tarrazu Region
"Tarrazu", like Champagne, is a restricted term that can only apply to the highly-prized coffees grown in one small mountainous region. With your help and ours, our Tarrazu coffee farmer is expanding his farm to the great benefit of the local people, the environment, and the coffee species. Learn more and browse our Costa Rica Dota Tarrazu coffees here.