Trung Nguyen Logo Glass
These cute Trung Nguyen glasses are used in their cafes for iced coffee made with the small Phin brewer. They are 8 ounce capacity; fill within 1.2" of the top with cracked ice and then brew into the glass directly with a Phin, or just pour in your brewed coffee to enjoy.
We have a limited number of these logo glasses but we want to share them with you to thank you for your support over the years as we bring Vietnamese coffee to America!
Not for use with hot coffee. Click below to add to your shopping cart. Free with any purchase over $20. Please do not add more than 1 glass to your order; we will only honor 1 request.
Latest Blog Post
Resources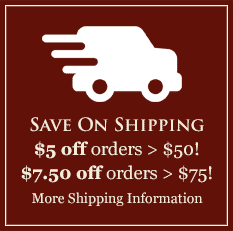 Featured Region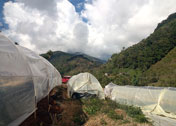 Costa Rica's Dota Tarrazu Region
"Tarrazu", like Champagne, is a restricted term that can only apply to the highly-prized coffees grown in one small mountainous region. With your help and ours, our Tarrazu coffee farmer is expanding his farm to the great benefit of the local people, the environment, and the coffee species. Learn more and browse our Costa Rica Dota Tarrazu coffees here.