Vietnamese Coffee Kits
Everything you need to enjoy authentic Vietnamese Café Sua Da at home! Available in Traditional or Ultimate (see below for details).
Perfect for gift swaps, Secret Santa, and other casual occasions, or for when you want to be able to give gifts to a group of people. We have some customers who give dozens of these kits to their business clients every year, and they're always very well received. When boxed, it makes an excellent gift, and has a gold seal with the name of the kit on the top outside panel of the box. Enjoy real Café Sua Da at home, or give this wonderful coffee experience to a friend or relative!
The basic Traditional kit is currently on sale (single phin, single milk; boxed or unboxed).
More Information
The Traditional Kit contains a 500-gram box of the ever-popular Gourmet Blend (ground) that made Trung Nguyen famous, a genuine Vietnamese-style sweetened condensed milk by Longevity, and a 6-ounce Phin filter/brewer (as typically used in Vietnamese coffee shops) with pictorial brewing instructions for hot or iced coffee.
The Ultimate Kit contains all this plus a 340-gram bag of Creative 2 coffee (ground), our best-selling Creative coffee, to offer a taste profile contrast. We also upgrade the Phin filter to the 8-ounce capacity Phin, which brews a larger serving. You can order both these kits unboxed (packed loose) or boxed (as shown in the picture). On the Ultimate Kit, you can also choose to add a second 8-ounce Phin filter.
Customer Reviews
Write Review
Can't wait to try!

Tried a Vietnamese iced coffee and fell in love , and I live in Starbucks land. Searched for a way to make it and discovered this web site. I'm in heaven. The web site easy to use, products well described and the package arrived with everything I need. Well packed, coffee smells wonderful, the only downside was the delivery. The USPS man left it next door! Stupid delivery guy, look at the address, this isn't the first time USPS can't read numbers. But I just went next door and retrieved it. Merry Christmas to me

Posted by K Hergert on Nov 10th 2017
Latest Blog Post
We can't stop drinking these! The Happy Place Cascara-Hibiscus Blend is astounding hot plain or as a latte, 50/50 with milk. And the new Saigon Legend: Civet Edition is our "Magnum Opus" for 2017. Read more...
Resources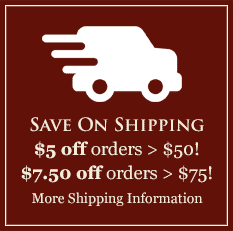 Featured Region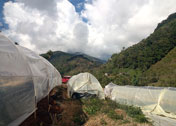 Costa Rica's Dota Tarrazu Region
"Tarrazu", like Champagne, is a restricted term that can only apply to the highly-prized coffees grown in one small mountainous region. With your help and ours, our Tarrazu coffee farmer is expanding his farm to the great benefit of the local people, the environment, and the coffee species. Learn more and browse our Costa Rica Dota Tarrazu coffees here.