Vietnamese Coffee MiniKit with Saigon Tradition - HURRICANE RELIEF
Vietnamese Coffee MiniKit with Saigon Tradition - HURRICANE RELIEF
Super-fun, chocolatey-delicious genuine Vietnamese Coffee Kit has everything you need to recreate that café experience at home. For hot or iced coffee, you get our peaberry Robusta Saigon Tradition, a 6-ounce stainless steel Phin filter and mini-milk.
Our own Saigon Tradition is made using genuine highland Dalat peaberry Robusta from Indochine Estates. It's a stunning coffee with smooth body and great taste persistence. High in caffeine, never bitter. 100% natural. Phin filter is 6 ounce capacity from Tantiendat, our favorite producer, and the minimilk is Lecherita, with only two ingredients: milk and sugar, just as it should be.
Every purchase of a Tradition MiniKit generates $2 in Hurricane Relief even though you save $2.45 off the regular price. Tastes great and you will feel great buying it! Makes a great gift. Roasted fresh this week. 8 ounce ground coffee.
Latest Blog Post
We can't stop drinking these! The Happy Place Cascara-Hibiscus Blend is astounding hot plain or as a latte, 50/50 with milk. And the new Saigon Legend: Civet Edition is our "Magnum Opus" for 2017. Read more...
Resources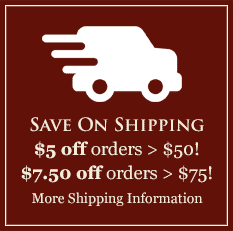 Featured Region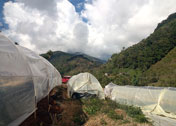 Costa Rica's Dota Tarrazu Region
"Tarrazu", like Champagne, is a restricted term that can only apply to the highly-prized coffees grown in one small mountainous region. With your help and ours, our Tarrazu coffee farmer is expanding his farm to the great benefit of the local people, the environment, and the coffee species. Learn more and browse our Costa Rica Dota Tarrazu coffees here.