Vietnamese Dalat Highlands Peaberry Robusta, green unroasted
Vietnamese Dalat Highlands Peaberry Robusta, green unroasted
New crop! New shipment just arrived! Vietnamese Robusta is the secret ingredient in Italian espresso. Its lush body, chocolatey taste, and excellent aftertaste are a product of the rich soil in Vietnam, and the fact that they are able to sun-dry the coffee cherries, which develops Robusta's natural sweetness. This peaberry Robusta is almost entirely peaberries, extremely high-quality and hand graded, for the most complex and flavorful brew.
Why Robusta? Coffee drinkers are evenly divided between "front palate" people and "back palate" people. We find that people who respond well to Vietnamese coffees in general tend to be "back palate" people, and Robusta excites primarily the back of the palate. In particular, Vietnamese high-altitude Robusta has developed indigenously to be almost its own subspecies, and the gourmet Robusta from this region is exceptionally delicious, quite unlike the low-altitude versions and Brazilian Robusta.
What's a peaberry? The coffee bean is the seed of the coffee fruit, which is also called a "cherry." Normally, each cherry contains two seeds, which is why coffee beans are rounded on one side and flat on the other. However, 5% to 15% of the crop contains only one seed. The coffee bean within is round, like a pea. These peaberries have a more intense and complex flavor with a characteristic bite. The Vietnamese Highlands region is particularly intriguing for its peaberries, which feature in most of its famous local coffees.
Customer Reviews
Write Review
great flavor

They were right when they said it had an expresso flavor. I just use a cone drip and it is quite satisfying. I just ordered 3 pounds of raw bean but this will probably be my next 10 pound order. I did notice that it took longer to roast than the other bean I have been buying.

Posted by Bob on Aug 28th 2017

My new favorite

The Dalat Highlands Peaberry Robusta from Vietnam was included in a "sampler" of green coffee and I wasn't sure I'd enjoy something other than arabica, although I had lived in Vietnam in the past and enjoyed their distinctive coffee. I was pleasantly surprised. This has become my favorite coffee. It seems nothing else with satisfy now that I've discovered this highland robusta. I keep thinking I'll use it in blends, but I enjoy it so much as a single origin that I can't force myself to experiment yet. I went back and ordered 10 lbs so that I always have it one hand.

Posted by Zan Raynor on May 11th 2017
Latest Blog Post
We can't stop drinking these! The Happy Place Cascara-Hibiscus Blend is astounding hot plain or as a latte, 50/50 with milk. And the new Saigon Legend: Civet Edition is our "Magnum Opus" for 2017. Read more...
Resources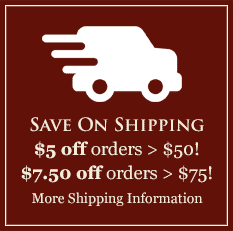 Featured Region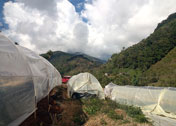 Costa Rica's Dota Tarrazu Region
"Tarrazu", like Champagne, is a restricted term that can only apply to the highly-prized coffees grown in one small mountainous region. With your help and ours, our Tarrazu coffee farmer is expanding his farm to the great benefit of the local people, the environment, and the coffee species. Learn more and browse our Costa Rica Dota Tarrazu coffees here.