Wintah Awesome Robust Cold Brew - with 8 brew bags
Wintah Awesome Robust Cold Brew - with 8 brew bags
Len's daughter Melanie (our webmaster) and her husband are huge cold brew fans. Her relentless search for the best cold brew coffees has led to a definitive conclusion: If you want to take your cold brew to the next level, you've got to add cascara.
The resultant new cold brew coffee was a big hit all summer, and now we have revise the formula to be more robust and hearty for the winter! It's an artful balance of three award-winning coffees, plus cascara flakes to give an incredibly refreshing taste profile. We think it beats Big Coffee's cold brew hands down--plus it's 100% Direct Trade!
We make it super-easy to cold-brew this coffee by including 8 make-your-own-sachet bags that you just fill with coffee and drop into water, essentially. Suggested brewing times and tips are enclosed.
If you love cold brew, or have never tried it, here is the Holy Grail! Search no longer.
8 ounce bag, pre-ground for cold brew or French Press. Psst - we tried it hot and it's great that way, too!
Latest Blog Post
We can't stop drinking these! The Happy Place Cascara-Hibiscus Blend is astounding hot plain or as a latte, 50/50 with milk. And the new Saigon Legend: Civet Edition is our "Magnum Opus" for 2017. Read more...
Resources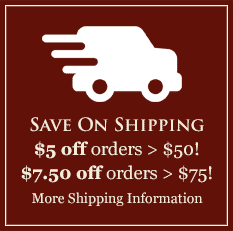 Featured Region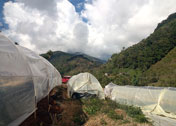 Costa Rica's Dota Tarrazu Region
"Tarrazu", like Champagne, is a restricted term that can only apply to the highly-prized coffees grown in one small mountainous region. With your help and ours, our Tarrazu coffee farmer is expanding his farm to the great benefit of the local people, the environment, and the coffee species. Learn more and browse our Costa Rica Dota Tarrazu coffees here.