Add your choice of free item to any order!
Add your choice of free item to any order!
Addictively delicious Dragon Fruit Chips are super healthy and are the best we have found anywhere. Crispy, sweet, full of flavor. We've tried many other sources and brands and these are the best. For eating as a healthy snack, using in smoothies, or crumbling into yogurt or what have you. Or choose the tangy but mild Vietnamese lemon slices (taste is like a Key Lime). Please add to cart, samples do not ship automatically.
Dragon Fruit Freeze-Dried Chips from Vietnam: sampler bag of these delicious fruits
Vietnamese Lemon Slices: Dried Lemon (lime?) slices for drinks, cooking, or just munching on - sampler bag
Latest Blog Post
These volcanic soil coffees are delicious and diverse... Read more...
Resources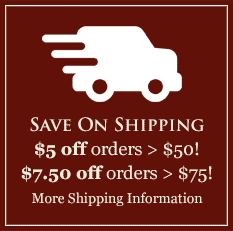 Featured Region
The Araku Valley of India
India's coffee tradition goes back 400 years or more, when a variety called Kent was first established in the Southern Hills. Arabicas predominated until the blight of 1870, when growers needed to hybridize to resistant varieties. The resultant strains had genes from Liberica and other unique, resistant species. Learn more and browse India's Araku Valley coffees here.