All-Vietnamese Super Tea Gift
Vietnam: Three Centuries of Superb Teas!

These teas are from tea beds first cultivated between 200 and 300 years ago. Vietnamese teas are grown in secluded mountain areas that are famous for their "Tea Retreats" where businesses and locals get away from the hustle and bustle of life to spend an idyllic week or more in the pristine, beautiful hills of Vietnam's tea lands.

This gift covers it all! From green to oolong to black, blooming silver needle hand-crafted "dragon" teaballs that fill your glass pot with a garden, to the herbal Artichoke tea that only grows wild here in this abundance and quality.

There are many hours of tea-brewing enjoyment in this gift. Nowhere else in the Western world will you find all these natural Vietnamese teas brought together in one selection like this!
Phuc Long Jasmine Green canister
Package of 5 Blooming teas
Thai Nguyen Black Tea
Tam Chau Oolong
Hung Phat Artichoke, 25 teabags
Packed in white tray box with green crinkles.
Latest Blog Post
We're doing everything we can to help! Read more...
Resources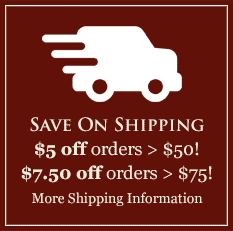 Featured Region
Brazil's Poços de Caldas
There is no other terroir in the world similar to the unique microclimate of Poços de Caldas, which is angled perfectly toward the sun. Poços de Caldas receives sharply divided day and night periods that begin with early morning sun full-on till 4 pm. The soil is enriched by volcanic minerals and rainforest humus. Learn more and browse Brazilian Volcano Coffees here.