Bach Vietnamese Arabica/Robusta Coffee, Whole Bean
Bach Vietnamese Arabica/Robusta Coffee, Whole Bean
SORRY, this product has been discontinued.
-----
A classic 50/50 blend of Robusta and Arabica, this well-rounded coffee hits both the front and back of the palate, making it a deeply satisfying crowd-pleaser. Perfect for gatherings. Also a good place to start if you are new to Vietnamese or blended coffees.
Very smooth, rich, well-rounded taste profile is perfect for drip brewing, French Press or Phin.
We recommend this blend to fans of Trung Nguyen's Creative Two or our own Dalat Paradise Blend.
Latest Blog Post
Direct Trade is the wave of the future, and is picking up speed. It may just save hundreds of thousands of farming communities around the globe. Read more...
Resources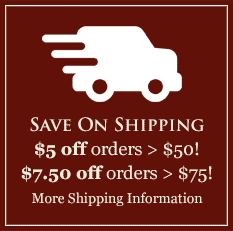 Featured Region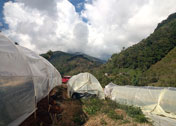 Costa Rica's Dota Tarrazu Region
"Tarrazu", like Champagne, is a restricted term that can only apply to the highly-prized coffees grown in one small mountainous region. With your help and ours, our Tarrazu coffee farmer is expanding his farm to the great benefit of the local people, the environment, and the coffee species. Learn more and browse our Costa Rica Dota Tarrazu coffees here.