Brazil Adrano Volcano Harlequin Roast Coffee - Sale
Brazil Adrano Volcano Harlequin Roast Coffee - Sale
New 2022 crop! Adrano is a 17-time winner of Golden Bean USA, Australia and European awards! This is an intense, complex coffee. The unique terroir imparts a unique flavor profile that is an interesting combination of sharp, bright elements with earthy and floral tones and a hint of chocolate. Body is high and smooth, and the appeal to the palate is broad because of the three varieties.

This top-selling, multi-award-winning single origin Adrano Volcano Coffee is amazing in Len's new two-temperature roast based on the current profile of these new crop beans.

8 oz bags. Please choose drip or whole bean bag.

New crop beans, new temperature roast points! Simply amazing!

More Information
There is no other terroir in the world similar to the unique microclimate of Pocos de Caldas, which is angled perfectly toward the sun. Pocos de Caldas receives sharply divided day and night periods that begin with early morning sun full-on until 4 pm, when the sun suddenly is cut off by passing across the rim of the crate at the top of the mountain, triggering a burst of energy (sugar) conversion into flavor in the beans. The soil is an enriched combination of volcanic minerals and rainforest soil, giving the coffee an abundance of nutrition and minerals. The coffees consist of a variety of unusual Arabica sub-types, including golden-fruited Catuai.
These coffees are sustainably grown, UTZ Certified, and direct-trade. Volcano Coffee Company also practices an innovative reinterpretation of "shade-grown" coffee: instead of interplanting hardwood trees with their coffee (which is of limited usefulness for wildlife due to lack of underbrush and biodiversity), they preserve wide strips of intact rainforest between different planting areas. This lets the coffee get the right amount of sun, protects biodiversity, and provides undisturbed habitat for wildlife.
Latest Blog Post
These volcanic soil coffees are delicious and diverse... Read more...
Resources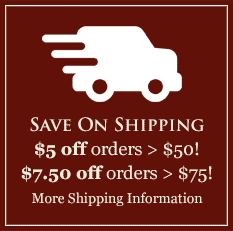 Featured Region
The Araku Valley of India
India's coffee tradition goes back 400 years or more, when a variety called Kent was first established in the Southern Hills. Arabicas predominated until the blight of 1870, when growers needed to hybridize to resistant varieties. The resultant strains had genes from Liberica and other unique, resistant species. Learn more and browse India's Araku Valley coffees here.