Brazil: André Sanches Bourbon Suprema Microlot Light Roast - Budget
Brazil: André Sanches Bourbon Suprema Microlot Light Roast - Budget
Usually we are unable to get this André Sanches Estate microlot coffee from Brazil Volcano Coffee Company, as its many international awards make it in high demand in the 9 countries the producer exports to. But this year we acted quickly and secured 1000 pounds of this incredible Arabica Bourbon, and it surprised us by arriving last week, in time for the current sale.
Normally Bourbon needs "rest" after roasting to achieve full expression, as much as 2 weeks or more, but this microlot is superb directly from the roast... although true to form, it gets better day by day and surprises us with more depth and more subtle tones. Experience these first roasts with us! We have found three roast levels/combinations that are our personal favorites, and we are offering the Light (a small step under City Roast in this case) for those people who find it hard to find a really good light roast Arabica.
This crop is an odds-on favorite to win another Golden Bean USA and most likely Golden Bean Australia as well, as have three previous seasons.
Bourbon (pronounced Burr-bone) originated on the west coast of Africa, and was first "discovered" on the island of Reunion, and is one of the earliest Arabica natural mutations, preserving many of the original Robusta genes from the earliest Ethiopian progenitor coffee strains, which are now known to have been primarily Robusta in their gene makeup. It is prized for its buttery mouthfeel, rich body, back-palate persistence, and smooth finish.
8 ounce bags, please choose ground or whole bean. Light Roast, medium caffeine level.
Latest Blog Post
We're doing everything we can to help! Read more...
Resources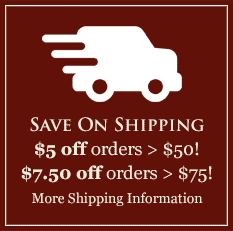 Featured Region
Brazil's Poços de Caldas
There is no other terroir in the world similar to the unique microclimate of Poços de Caldas, which is angled perfectly toward the sun. Poços de Caldas receives sharply divided day and night periods that begin with early morning sun full-on till 4 pm. The soil is enriched by volcanic minerals and rainforest humus. Learn more and browse Brazilian Volcano Coffees here.