Brazil St. Domingos Volcano Coffee from Poços de Caldas, green unroasted
Brazil St. Domingos Volcano Coffee from Poços de Caldas, green unroasted
St. Domingos is blended from Volcano Coffee Company's sweetest coffee cherries, creating an eminently drinkable, naturally sweet coffee with ample notes of brown sugar, soft fruit, and vanilla. The aroma is reminiscent of a cafe offering both coffee and fresh-baked pastry. Smooth and low-acid, and perfect for enjoying without sugar, hot or cold.
More Information
There is no other terroir in the world similar to the unique microclimate of Pocos de Caldas, which is angled perfectly toward the sun. Pocos de Caldas receives sharply divided day and night periods that begin with early morning sun full-on until 4 pm, when the sun suddenly is cut off by passing across the rim of the crate at the top of the mountain, triggering a burst of energy (sugar) conversion into flavor in the beans. The soil is an enriched combination of volcanic minerals and rainforest soil, giving the coffee an abundace of nutrition and minerals. The coffees consist of a variety of unusual Arabica sub-types, including golden-fruited Catuai.
These coffees are sustainably grown, UTZ Certified, and direct-trade. Volcano Coffee Company also practices an innovative reinterpretation of "shade-grown" coffee: instead of interplanting hardwood trees with their coffee (which is of limited usefulness for wildlife due to lack of underbrush and biodiversity), they preserve wide strips of intact rainforest between different planting areas. This lets the coffee get the right amount of sun, protects biodiversity, and provides undisturbed habitat for wildlife.
Customer Reviews
Write Review
Coffee Goodnessin a Cup

I tried this coffee at a couple of different roasts and I like it in a medium roast. It's fruity and fragrant, I like the aroma as much as the taste. Been very happy with it so far. I recommend that you let it sit several days if you roast it dark, the first day it was woody and the flavor did not develop. But by the third day it was superb! It doesn't seem to need to rest as much in a medium roast. I am a happy camper and would definitely order this one again. :)

Posted by DragonQueen on Sep 29th 2016
Latest Blog Post
Direct Trade is the wave of the future, and is picking up speed. It may just save hundreds of thousands of farming communities around the globe. Read more...
Resources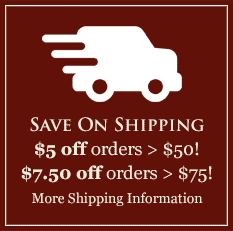 Featured Region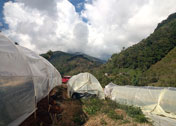 Costa Rica's Dota Tarrazu Region
"Tarrazu", like Champagne, is a restricted term that can only apply to the highly-prized coffees grown in one small mountainous region. With your help and ours, our Tarrazu coffee farmer is expanding his farm to the great benefit of the local people, the environment, and the coffee species. Learn more and browse our Costa Rica Dota Tarrazu coffees here.