Brewable Coffee Fruit (Cascara) and Syrup Duo
Brewable Coffee Fruit (Cascara) and Syrup Duo
Coffee fruit is delicious and incredibly healthy! It's packed with a ridiculous amount of antioxidants. Coffee fruit has 8x the antioxidant power of blueberries and more health-giving properties than acai and pomegranate. It's time for the fruit to join the bean in the spotlight!
Brewable coffee fruit brews in a French press, teaball, or disposable brew bag to give you a deliciously fruity and fragrant cup that is unlike any other. The syrup captures that flavor into a ready-to-use cane sugar syrup perfect for adding to seltzer or other drinks, or as a topping for fruit or desserts.
Now you can try both types of Cascara that we offer: The dry, natural fruit, and the all-natural syrup made simply by steeping and concentrating the fruit essence and adding organic sugar. How will you love it best? Now you can find out. This Cascara Duo features the 4 ounce dry cascara with the 150 mL bottle of syrup, and ships with an expanded recipe booklet with basic brewing instructions and drink recipes to really help you explore this new delight!
Customer Reviews
Write Review
Great, complex, earthy sweetener!

This syrup is terrific! It reminds me of tamarind pulp, if you are familiar. I use it as a coffee sweetener, but my favorite way to enjoy it is as a flavoring agent in carbonated water. It makes a delicious, anti-oxidant rich soda!

Posted by Michael Franznick on May 1st 2017
Latest Blog Post
Direct Trade is the wave of the future, and is picking up speed. It may just save hundreds of thousands of farming communities around the globe. Read more...
Resources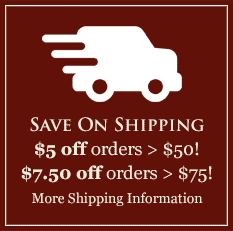 Featured Region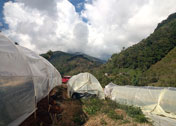 Costa Rica's Dota Tarrazu Region
"Tarrazu", like Champagne, is a restricted term that can only apply to the highly-prized coffees grown in one small mountainous region. With your help and ours, our Tarrazu coffee farmer is expanding his farm to the great benefit of the local people, the environment, and the coffee species. Learn more and browse our Costa Rica Dota Tarrazu coffees here.