Brewable Coffee Fruit (Cascara) in Fresh Cups - 10 pack
Brewable Coffee Fruit (Cascara) in Fresh Cups - 10 pack
Did you know the coffee "bean" is actually the seed of the coffee fruit cherry? Normally, the juicy red flesh of the coffee cherry is composted, since it's the seeds we're after.
But the coffee fruit (also known as cascara, which is Spanish for "hull") is sweet, fragrant, and delicious--not to mention packed with a ridiculous amount of antioxidants. They have 8x the antioxidant power of blueberries and more health-giving properties than acai and pomegranate. It's time for the fruit to join the bean in the spotlight!
These Fresh Cups are made using one ingredient: Dried Coffee Fruit. Each cup makes a strong 8 ounce serving that can be iced, or a medium strength 10 ounce hot serving. No measuring, instant gratification, super-tasty and healthy! What's not to love? 10 Fresh Cups per package.
Each Fresh Cup brews twice! Unlike coffee grinds, the fruit is not "exhausted" after the first brewing, because it brews so fast. The cups are packed with cascara, so the second brewing is almost as strong as the first, because the dried fruit hydates more. Just pull the cup out of the brewer, put it back in and press "brew" again. So you can get up to 20 servings from one package.
(Keurig® is a trademark of Green Mountain Inc.)
Sorry, we are temporarily out of this product, and hope to have more produced in a few days.
More Information
Cascara is a sun-dried fruit, not a roasted bean, and the brew obtained from this fruit is totally unique. Notes of cherry, brown sugar, hibiscus, and tamarind create a balanced and layered brew with many facets. This complexity makes it incredibly versatile—you'd be amazed at how many ways you can serve it! A few favorites:
The Cascara Latte, Keurig-Style: Use your Keurig's "Small" setting, or about 6 ounces, to brew a strong cup. Add plenty of whole milk and sweeten to taste. (Psst! You can also make this with Cascara Syrup—click here for the Coffeeshop version of this latte.)

The Cascara Refresher: Use your Keurig's "Small" setting, or about 6 ounces, to brew a strong cup. Pour over ice, and add a generous squeeze of lemon or lime. Sweeten to taste.
A serving of brewed coffee fruit has about 1/4 the caffeine of coffee, although of course you can increase or decrease this by using more or less cherry per serving. Brew time does not affect caffeine content. It's lightly sweet on its own, but to be honest, we think the flavor blooms more with a pinch of sweetener.
More about the health benefits of the coffee cherry
The antioxidant benefits of coffee fruit and its brew aren't from huge amounts of vitamins, but rather from potent polyphenols that offer strong antioxidant and anti-inflammatory effects. As noted above, a serving of coffee cherry tea has several times as much antioxidant power as blueberries and many other famous superfruits.
Fitness enthusiasts, take note: next time you work out, skip the vitamin water and reach for coffee cherry tea! Artificial supplements of antioxidants (such as vitamin C) have been shown to be ineffective at helping your body cope with stress and recover quickly, so your body will benefit far more from natural polyphenols from real fruit.
In addition to its antioxidant and anti-inflammatory properties, coffee cherries may offer significant benefits to the brain. A pilot study on coffee cherry extract indicates the extract may boost the brain's supply of brain-derived neurotrophic factor (BDNF), which protects the brain against mental illnesses, including depression and aging-related illnesses such as dementia, by an average of 143% over baseline. This is a new area of research, but results so strong are exciting--BDNF is essentially what keeps a brain "young" and the medical community is actively researching ways to fight aging and illness by boosting the aging brain's supply of this vital protein.
Dried coffee cherries, per serving, is also extremely nutrient-rich. It has three times more iron than spinach and twice the potassium of a banana. Potassium is extremely water-soluble, which makes brewed coffee fruit beverages a delicious and calorie-free way to give your body a vital nutrient.
Of course, we aren't doctors and we don't make health claims. All we can do is share research with you. But dang, coffee fruit is looking good to us right now!
Latest Blog Post
We're doing everything we can to help! Read more...
Resources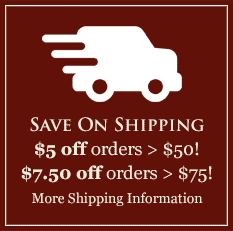 Featured Region
Brazil's Poços de Caldas
There is no other terroir in the world similar to the unique microclimate of Poços de Caldas, which is angled perfectly toward the sun. Poços de Caldas receives sharply divided day and night periods that begin with early morning sun full-on till 4 pm. The soil is enriched by volcanic minerals and rainforest humus. Learn more and browse Brazilian Volcano Coffees here.