Brewable Coffee Fruit (Cascara)
Brewable Coffee Fruit (Cascara)
Did you know the coffee "bean" is actually the seed of the coffee fruit cherry? Normally, the juicy red flesh of the coffee cherry is composted, since it's the seeds we're after.
But the coffee fruit (also known as cascara, which is Spanish for "hull") is sweet, fragrant, and delicious--not to mention packed with a ridiculous amount of antioxidants. They have 8x the antioxidant power of blueberries and more health-giving properties than acai and pomegranate. It's time for the fruit to join the bean in the spotlight!
Simply brew in hot water for an incredibly refreshing, fruity, floral beverage with a delightful tang, potent antioxidant power, and one-quarter the caffeine of regular coffee. Or blend with coffee for the ultimate whole-coffee-cherry experience!
We offer 2 origins and types of all-natural Coffeefruit Cascara flakes: Nicaragua - smaller, dryer flakes from lighter colored fruit, clean, refreshing taste profile; Costa Rica Villalobos - large flakes from an heirloom coffee variety, darker color, slightly more "fruity" with a honey-like profile. Please choose size and origin.
More Information
Cascara is a sun-dried fruit, not a roasted bean, and the brew obtained from this fruit is totally unique. Notes of cherry, brown sugar, hibiscus, and tamarind create a balanced and layered brew with many facets. This complexity makes it incredibly versatile—you'd be amazed at how many ways you can serve it! A few favorites:
The Purist: Just put a generous spoonful of cascara in your favorite mug, add boiling hot water, and wait 3 minutes. The brewed fruit settles to the bottom, so there's no need to strain it out.

The Cascara Latte: Put coffee fruit together with ground coffee into a French press in a 1:2 ratio, then brew about 3 minutes. Add plenty of whole milk and sweeten to taste. (Psst! You can also make this with Cascara Syrup – click here for the coffeehouse version of this recipe)

The Cascara Refresher: Brew a double-strength cup of cascara, pour over ice, add a generous squeeze of lemon or lime and a shake of cinnamon (optional), then sweeten to taste.

More recipes and detailed instructions included with every purchase.
A serving of brewed coffee fruit has about 1/4 the caffeine of coffee, although of course you can increase or decrease this by using more or less cherry per serving. Brew time does not affect caffeine content. It's lightly sweet on its own, but to be honest, we think the flavor blooms more with a pinch of sweetener.
More about the health benefits of the coffee cherry
The antioxidant benefits of coffee fruit and its brew aren't from huge amounts of vitamins, but rather from potent polyphenols that offer strong antioxidant and anti-inflammatory effects. As noted above, a serving of coffee cherry tea has several times as much antioxidant power as blueberries and many other famous superfruits.
Fitness enthusiasts, take note: next time you work out, skip the vitamin water and reach for coffee cherry tea! Artificial supplements of antioxidants (such as vitamin C) have been shown to be ineffective at helping your body cope with stress and recover quickly, so your body will benefit far more from natural polyphenols from real fruit.
In addition to its antioxidant and anti-inflammatory properties, coffee cherries may offer significant benefits to the brain. A pilot study on coffee cherry extract indicates the extract may boost the brain's supply of brain-derived neurotrophic factor (BDNF), which protects the brain against mental illnesses, including depression and aging-related illnesses such as dementia, by an average of 143% over baseline. This is a new area of research, but results so strong are exciting--BDNF is essentially what keeps a brain "young" and the medical community is actively researching ways to fight aging and illness by boosting the aging brain's supply of this vital protein.
Dried coffee cherries, per serving, is also extremely nutrient-rich. It has three times more iron than spinach and twice the potassium of a banana. Potassium is extremely water-soluble, which makes brewed coffee fruit beverages a delicious and calorie-free way to give your body a vital nutrient.
Of course, we aren't doctors and we don't make health claims. All we can do is share research with you. But dang, coffee fruit is looking good to us right now!
Customer Reviews
Write Review
Makes a nice tea

I combine cascara tea with collagen protein powder for an afternoon pick me up. It's got a little bit of sweetness to it and I like getting all those nutrients!

Posted by Brent on May 26th 2023

Great quality!!!

The coffee fruit is very good quality and it taste wonderful.

Posted by DHakim on Jul 16th 2022

Staple ingredient at this point

I found this product when looking for the Starbucks sugary topping. I did not find that, but I did find Len's cascara and I've never looked back. Good as a tea and also grinding into coffee, it adds a delicious light and fruity touch without needing any sugar.

If you're making it into a tea, considering saving the rehydrated fruit left behind to bake with!

Posted by Unknown on Feb 12th 2021

love it

i love adding it with my coffee in the morning. adds extra nutrition and flavor. plus it is also great mixed with green tea for a fruity tea,

Posted by ellie on Nov 21st 2020

Great taste and healthy

Tried it and it is quite drinkable and is rather healthy for you . Much better then some others taste wise and can be drunk on its own or mixed in coffee or other beverage. I highly recommend it.

Posted by Charles C. on Mar 30th 2017

Jackpot!

Valuable info about health effects in the supporting documentation: https://www.cambridge.org/core/journals/british-journal-of-nutrition/article/div-classtitlemodulatory-effect-of-coffee-fruit-extract-on-plasma-levels-of-brain-derived-neurotrophic-factor-in-healthy-subjectsdiv/8B291E8D053143AA5A8D33B65496B034/core-reader
Nevertheless, the present work suggests that procyanidins may have the ability to increase plasma BDNF levels and, perhaps, to a larger extent than caffeine itself. This is particularly interesting considering that recent research show that procyanidin oligomers play a role in neuroprotection from excitotoxic injury(50).


Posted by Gilbert on Mar 17th 2017

Delicious and good for you

I've been adding this coffee fruit to teas when brewing. It adds a wonderful light flavor in addition to nutrition. I really like it!

Posted by Sarah A. on Mar 9th 2017

great use of little used food

the coffee cherry fruit is great . i am using it as tea and grinding it with the wonderful coffees i get from Heirloom. it adds nutrition,, and an extra boost of flavor that enhances GREAT coffee

Posted by ellie on Mar 6th 2017
Latest Blog Post
These volcanic soil coffees are delicious and diverse... Read more...
Resources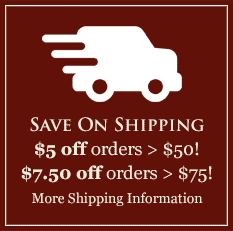 Featured Region
The Araku Valley of India
India's coffee tradition goes back 400 years or more, when a variety called Kent was first established in the Southern Hills. Arabicas predominated until the blight of 1870, when growers needed to hybridize to resistant varieties. The resultant strains had genes from Liberica and other unique, resistant species. Learn more and browse India's Araku Valley coffees here.