Brio 3-in-1 Instant Coffee
Brio 3-in-1 Instant Coffee
Indochine Estates' Brio line was originally created for local fine hotels and tourist resorts; you may be familiar with the popular Brio Sun coffee, designed to make your morning bright but delicious anytime. However, the Brio line also features instant coffee and cocoa mixes.
Our first Brio Instant product was the Creamy Hot Chocolate mix. This has been a big hit with our customers, and is often sold commercially as gourmet hot chocolate in places like the Visitor Center of the Mauna Lau Observatory in Hawaii.
We have recently received a shipment of Indochine's newest 3-in-1 formula (coffee, creamer, sugar). This mix is different from G7 Instant 3-in-1 in several ways. First, Brio 3-in-1 comes in a 30-gram packet (versus 16 grams for G7). Each packet makes an average 10-ounce serving, which is almost double the 6-ounce serving size of G7 (Euro and Asian cup size standard is 6 ounces).
Also, the Brio 3-in-1 is a darker roast and stronger coffee. It's hard to compare and rate brands for consumers, as so much of the taste is subjective. But the Brio 3-in-1 has already gained its own enthusiastic fans because of its different formula. Please note: We were shipped the Brio 3-in-1 packets prior to production of the outer box, so the 10 packets are shipped "loose".
More Information
Enjoy a rich cup of instant anywhere you can find hot water, or ice it for summer. Try our new recipe for Brio Mocha Granita, a delicious and refreshing summer ice that can be prepared in under two minutes with a blender:
Ingredients:
1 packet Brio Creamy Hot Chocolate mix
2 packets Indochine Instant Coffee 3-in-1
1.5 cups of ice
Directions: Blend the instant mixes with 1/2 cup of room temperature water in a blender for 20 seconds. Add 1.5 cups of ice. Set blender on Frappe or Smoothie setting and blend for 20-30 seconds until there are no ice chunks. Pour into wide dessert glass and enjoy with a spoon.
WARNING: This Granita is addictive (metaphorically speaking!). Don't make three glasses of it or you will eat three glasses of it. It's incredible.
Latest Blog Post
We're doing everything we can to help! Read more...
Resources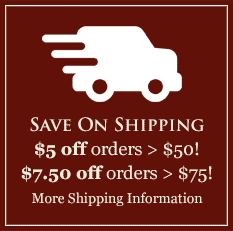 Featured Region
Brazil's Poços de Caldas
There is no other terroir in the world similar to the unique microclimate of Poços de Caldas, which is angled perfectly toward the sun. Poços de Caldas receives sharply divided day and night periods that begin with early morning sun full-on till 4 pm. The soil is enriched by volcanic minerals and rainforest humus. Learn more and browse Brazilian Volcano Coffees here.