Brio Creamy Instant Hot Chocolate Mix - Barter
Brio Creamy Instant Hot Chocolate Mix - Barter
Indochine Estates' Brio line was originally created for local fine hotels and tourist resorts. Our first Brio Instant product was the Creamy Hot Chocolate mix. This has been a big hit with our customers, and is often sold commercially as gourmet hot chocolate in places like the Visitor Center of the Mauna Lau Observatory in Hawaii.
This chocolate mix can be made with water, milk, or a combination; it's also good hot or iced, although it's best to mix it with a little hot water and then add cold milk and ice. We've also added it to brewed coffee to make a truly fabulous mocha!
Please note: The owners of Brio products, Indochine Estates, have moved to the United States! They have closed down their business in Vietnam, so we bought a lot of this mix before they did, because it's wonderful and we wanted to be able to carry it for another 6 months or so. But supplies ARE limited.
20 servings of small mug size, just add hot water. Choose all Creamy Chocolate, or all Mint Chocolate, or half of each.
More Information
Enjoy a rich cup of instant anywhere you can find hot water, or ice it for summer.
For a decadent treat, you can make an instant mocha, or instant peppermint mocha (hello, holiday spirit!) by mixing one packet of Brio chocolate mix, one packet of Brio instant coffee or instant cafe au lait, and 8oz water. Or, try an instant Nutella mocha by mixing one packet of Brio original chocolate mix, one packet of Brio instant hazelnut latte, and 8oz water.
Latest Blog Post
These volcanic soil coffees are delicious and diverse... Read more...
Resources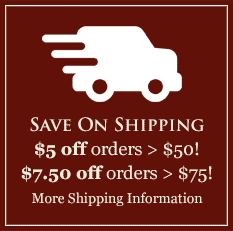 Featured Region
The Araku Valley of India
India's coffee tradition goes back 400 years or more, when a variety called Kent was first established in the Southern Hills. Arabicas predominated until the blight of 1870, when growers needed to hybridize to resistant varieties. The resultant strains had genes from Liberica and other unique, resistant species. Learn more and browse India's Araku Valley coffees here.