Brio Creamy Instant Hot Chocolate Mix
Brio Creamy Instant Hot Chocolate Mix
Actual customer review of Brio Creamy Mint Chocolate Mix:
"Len ~ The mint hot chocolate is as satisfying as eating a whole sleeve of Girl Scout mint cookies! Thanks for turning me on to it! Bestest, Tina"
Indochine Estates' Brio line was originally created for local fine hotels and tourist resorts. Our first Brio Instant product was the Creamy Hot Chocolate mix. This has been a big hit with our customers, and is often sold commercially as gourmet hot chocolate in places like the Visitor Center of the Mauna Lau Observatory in Hawaii.
Brio Chocolate Mix is available in classic chocolate or mint chocolate, both of which are head and shoulders above other cocoa mixes we've tried. The pure flavor comes from using the finest natural ingredients, including world-renowned New Zealand milk (no melamine!) and natural cocoa, with no unpronouncable ingredients.
This chocolate mix can be made with water, milk, or a combination; it's also good hot or iced, although it's best to mix it with a little hot water and then add cold milk and ice. We've also added it to brewed coffee to make a truly fabulous mocha!
More Information
Enjoy a rich cup of instant anywhere you can find hot water, or ice it for summer.
For a decadent treat, you can make an instant mocha, or instant peppermint mocha (hello, holiday spirit!) by mixing one packet of Brio mint or original chocolate mix, one packet of Brio instant coffee or instant cafe au lait, and 8oz water. Or, try an instant Nutella mocha by mixing one packet of Brio original chocolate mix, one packet of Brio instant hazelnut latte, and 8oz water.
Try our new recipe for Brio Mocha Granita, a delicious and refreshing summer ice that can be prepared in under two minutes with a blender:
Ingredients:
1 packet Brio Creamy Hot Chocolate mix
2 packets Indochine Instant Coffee 3-in-1
1.5 cups of ice
Directions: Mix the instant mixes with 1/2 cup of room temperature water in a blender for 20 seconds. Add 1.5 cups of ice. Set blender on Frappe or Smoothie setting and blend for 20-30 seconds until there are no ice chunks. Pour into wide dessert glass and enjoy with a spoon.
WARNING: This Granita is addictive (metaphorically speaking!). Don't make three glasses of it or you will eat three glasses of it. It's incredible.
Customer Reviews
Write Review
Delicious hot chocolates

I was introduced to the packets of each flavor of the Indochine's hot chocolate mix (Original and Mint) when I tried the Instant Coffee Mini-Entertainer. The main reason I ordered the kit was to be able experience some of the products offered here, and I loved these mixes!

They are simple and quick to prepare and taste very good. And although I don't enjoy products with mints, the taste of the one containing mint is so subtle that I did enjoyed it a lot.

I recommend trying both since they can be used for different occasions.

Posted by Jose I Alvarado Zayas on Mar 21st 2017
Latest Blog Post
Our creative muse demands expression... this is our way of bringing more creative blending to your table (or cup). Read more...
Resources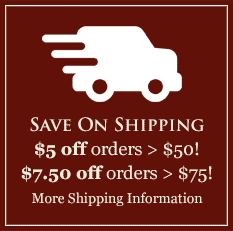 Featured Region
Brazil's Poços de Caldas
There is no other terroir in the world similar to the unique microclimate of Poços de Caldas, which is angled perfectly toward the sun. Poços de Caldas receives sharply divided day and night periods that begin with early morning sun full-on till 4 pm. The soil is enriched by volcanic minerals and rainforest humus. Learn more and browse Brazilian Volcano Coffees here.