Brio Hazelnut Latte, Gourmet Instant Coffee (10 sachets)
Brio Hazelnut Latte, Gourmet Instant Coffee (10 sachets)
Brio Gourmet Instant Coffee mixes have been made by Indochine Estates, the source for our finest Vietnamese green coffee beans that we use in our Dalat Blend and other roasted coffees. Indochine Estates has closed its Vietnam operation in order to move to the United States and open up coffee shops! This is the last production of the much-loved Hazelnut Latte... their Swan Song, if you will! We will run it on special sale until the supply is gone (forever!).
The ingredients are simple, usually limited to 4 or 5. The Hazelnut Latte is created from premium instant coffee, non-dairy creamer, cane sugar, hazelnut flavoring and a touch of salt. ALLERGY ALERT: MILK (casein, a milk protein), NUTS (natural hazelnut flavoring).
When we received the samples from this new gourmet instant mix, we had a hard time keeping our staff from drinking it all up, they loved it. It is creamy, caramelly, mildly sweet, with rich coffee flavor.
Servings size = 8-10 ounces, Packet size = 30 grams. 10 servings per order. Just add hot water, stir and enjoy.
Latest Blog Post
Our creative muse demands expression... this is our way of bringing more creative blending to your table (or cup). Read more...
Resources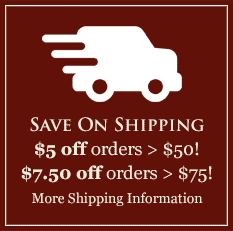 Featured Region
Brazil's Poços de Caldas
There is no other terroir in the world similar to the unique microclimate of Poços de Caldas, which is angled perfectly toward the sun. Poços de Caldas receives sharply divided day and night periods that begin with early morning sun full-on till 4 pm. The soil is enriched by volcanic minerals and rainforest humus. Learn more and browse Brazilian Volcano Coffees here.