Brio Hazelnut Latte, Gourmet Instant Trial Pack (3 sachets)
Brio Hazelnut Latte, Gourmet Instant Trial Pack (3 sachets)
Brio Gourmet Instant Coffee mixes are made by Indochine Estates, the source for our finest Vietnamese green coffee beans that we use in our Dalat Blend and other roasted coffees.
The ingredients are simple, usually limited to 4 or 5. The Hazelnut Latte is created from premium instant coffee, non-dairy creamer, cane sugar, natural flavoring and a touch of salt. ALLERGY ALERT: MILK (casein, a milk protein), NUTS (natural hazelnut flavoring).
The Hazenut Latte disappears around our break room, our staff just loves it. We think you will too!
Servings size = 8-10 ounces, Packet size = 30 grams. 3 servings per Trial Pack. Just add hot water, stir and enjoy.
(PLEASE NOTE: Limit one Trial Pack 3 Sachet order per customer. We will not be able to honor additional orders.)
Latest Blog Post
Direct Trade is the wave of the future, and is picking up speed. It may just save hundreds of thousands of farming communities around the globe. Read more...
Resources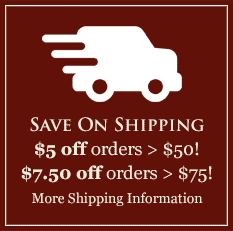 Featured Region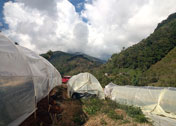 Costa Rica's Dota Tarrazu Region
"Tarrazu", like Champagne, is a restricted term that can only apply to the highly-prized coffees grown in one small mountainous region. With your help and ours, our Tarrazu coffee farmer is expanding his farm to the great benefit of the local people, the environment, and the coffee species. Learn more and browse our Costa Rica Dota Tarrazu coffees here.