Brio Instant Chocolate FREE Package of 10 with any $20 order
Brio Instant Chocolate FREE Package of 10 with any $20 order
Actual customer review of BRIO Mint Chocolate Mix:

"Len ~ The mint hot chocolate is as satisfying as eating a whole sleeve of Girl Scout mint cookies! Thanks for turning me on to it! Bestest, Tina"
Indochine Estates' Brio line was originally created for local fine hotels and tourist resorts. Our first Brio Instant product was the Creamy Hot Chocolate mix. This has been a big hit with our customers, and is often sold commercially as gourmet hot chocolate in places like the Visitor Center of the Mauna Lau Observatory in Hawaii.
Brio Chocolate Mix is available in classic chocolate or mint chocolate, both of which are head and shoulders above other cocoa mixes we've tried. The pure flavor comes from using the finest, simple ingredients.
This chocolate mix can be made with water, milk, or a combination; it's also good hot or iced, although it's best to mix it with a little hot water and then add cold milk and ice. We've also added it to brewed coffee to make a truly fabulous mocha!
Due to overstock, we are giving our valued customers a FULL package of 10 servings. It doesn't get any better than this!
Choose one package of either Creamy Chocolate Original, Mint Chocolate, or a combination of 5 servings of each.
(Allergy alert: contains small amounts of casein, a milk protein)
Latest Blog Post
Our creative muse demands expression... this is our way of bringing more creative blending to your table (or cup). Read more...
Resources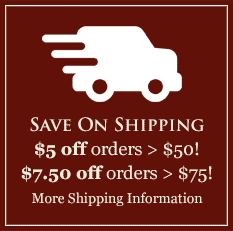 Featured Region
Brazil's Poços de Caldas
There is no other terroir in the world similar to the unique microclimate of Poços de Caldas, which is angled perfectly toward the sun. Poços de Caldas receives sharply divided day and night periods that begin with early morning sun full-on till 4 pm. The soil is enriched by volcanic minerals and rainforest humus. Learn more and browse Brazilian Volcano Coffees here.