Budget Page
Reduced income? Watching your budget? The Good News: You don't have to settle for less. Our new budget page will offer rotating featured coffees, always at only $5 per bag or less (our usual 8 ounce bag for fresh roast coffees).
We will also be adding some Free-Shipping packages for people who want to stock up on their favorite coffee and save big. These are located at the bottom of the page. Please Note: If you order ONLY Free Shipping specials, you will pay no shipping. But if you order other products that are NOT free shipping, you will be charged some shipping for the non-free-shipping products only.
The offerings on this page will change often, so you may want to bookmark it and check frequently!
Latest Blog Post
We're doing everything we can to help! Read more...
Resources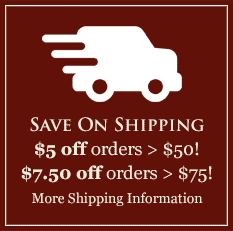 Featured Region
Brazil's Poços de Caldas
There is no other terroir in the world similar to the unique microclimate of Poços de Caldas, which is angled perfectly toward the sun. Poços de Caldas receives sharply divided day and night periods that begin with early morning sun full-on till 4 pm. The soil is enriched by volcanic minerals and rainforest humus. Learn more and browse Brazilian Volcano Coffees here.