Cascara Syrup Green Bean Refresher Kit
Cascara Syrup Green Bean Refresher Kit
Our new Coffee Fruit Syrup is perfect for pairing with green coffee extract for an ultimate whole-coffee-cherry experience!
A superfood King, sun-dried coffee cherries (cascara) have 8x the antioxidants of blueberries, and more health-giving properties than acai and pomegranate. Coffee cherries are the fruit of the coffee plant, which hold the coffee "bean" inside. Not only is the fruit healthy, it's delicious, too! It has a fruity fragrance and complex flavor with notes of brown sugar, berries, and tamarind.
The syrup is all natural... the ingredients are just Cascara (dried coffee fruit), water and cane sugar. Produced for us by a specialty syrup and extract house in Chicago.
This kit contains one pound of Costa Rica Dota Tarrazu Estate Arabica green unroasted coffee beans, plus one 5oz bottle of Coffee Fruit (Cascara) Syrup.
More Information
About Green Coffee Bean Extract Drinks
Have you seen all the new beverages made with green coffee extract, like Starbucks's Refreshers? Green coffee extract has a fresh, herbal taste and a whole lot of anti-oxidants. More than green tea!
If a delicious, refreshing, caffeinated nutritional powerhouse sounds good to you, look no further than your own kitchen. Green coffee extract is easy to make. All you need is green coffee beans and hot water. You can mix it with soda and fruit to make your own fancy refreshers, too.
About the Costa Rica Coffee
Why Costa Rica Estate? Although any of our green coffees can be used for making extract, this is our favorite. Not only does it make an excellently smooth and drinkable extract, we've personally visited the farm and watched how the beans are processed, and were extremely impressed with how spotlessly clean these beans are kept from start to finish.
Latest Blog Post
We're doing everything we can to help! Read more...
Resources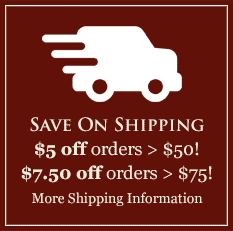 Featured Region
Brazil's Poços de Caldas
There is no other terroir in the world similar to the unique microclimate of Poços de Caldas, which is angled perfectly toward the sun. Poços de Caldas receives sharply divided day and night periods that begin with early morning sun full-on till 4 pm. The soil is enriched by volcanic minerals and rainforest humus. Learn more and browse Brazilian Volcano Coffees here.