Catimor Cold Brew - new seasonal coffee
Catimor Cold Brew - new seasonal coffee
Truly an inspired combination that is ideal for summer cold brew and iced coffee! We have blended two high-cupping specialty heirloom coffees in drastically different roast levels to make an exciting and incredibly aromatic coffee. Matagalpa Catimor and Tarrazu Villalobos are two heirloom species brought back to loving cultivation from the 20th century, when their superior taste profile was abandoned in favor of higher yield and easier to grow coffees. Now, they are back and paired together for a taste delight you won't find anywhere else in America!
The roast level is optimized for cold brewing and icing. The ground version is coarse drip, appropriate for cold water bottle brewing or French Press. To make as iced coffee without cold brewing, brew it hot and concentrated, then pour over ice and enjoy immediately.
8 oz bags, please choose whole bean or ground.
Latest Blog Post
Direct Trade is the wave of the future, and is picking up speed. It may just save hundreds of thousands of farming communities around the globe. Read more...
Resources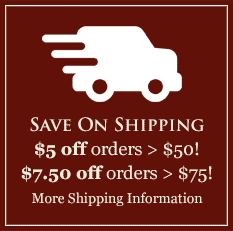 Featured Region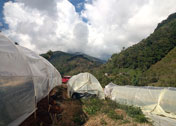 Costa Rica's Dota Tarrazu Region
"Tarrazu", like Champagne, is a restricted term that can only apply to the highly-prized coffees grown in one small mountainous region. With your help and ours, our Tarrazu coffee farmer is expanding his farm to the great benefit of the local people, the environment, and the coffee species. Learn more and browse our Costa Rica Dota Tarrazu coffees here.