Catimor Cold Brew - Summer Blend
Catimor Cold Brew - Summer Blend
Truly an inspired combination that is ideal for summer cold brew and iced coffee! We have blended two high-cupping specialty heirloom coffees in drastically different roast levels to make an exciting and incredibly aromatic coffee. Matagalpa Catimor is a heirloom species brought back to production in Nicaragua, and award-winning Brazil Volcano Coffee Adrano are paired together for a taste delight you won't find anywhere else in America! This is a Harlequin Roast, where we have chosen dark and light roast in a ratio that brings out the best of each coffee.
The roast level is optimized for cold brewing and icing. The ground version is coarse drip, appropriate for cold water bottle brewing or French Press. To make as iced coffee without cold brewing, brew it hot and concentrated, then pour over ice and enjoy immediately.
8 oz bags, please choose whole bean or ground, or choose a pack of 4 pouches with 8 Easy Filterbags or a double order of 8 pouches with 16 filterbags for extra savings!
Latest Blog Post
These volcanic soil coffees are delicious and diverse... Read more...
Resources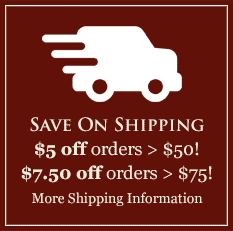 Featured Region
The Araku Valley of India
India's coffee tradition goes back 400 years or more, when a variety called Kent was first established in the Southern Hills. Arabicas predominated until the blight of 1870, when growers needed to hybridize to resistant varieties. The resultant strains had genes from Liberica and other unique, resistant species. Learn more and browse India's Araku Valley coffees here.