Costa Rica - Dota Tarrazu
Costa Rica - Dota Tarrazu
Coffees from Costa Rica vary widely depending on the species, region, and production method. The Tarrazu region produces some of the most highly-prized coffee in Costa Rica. It is home to a variety of subspecies of Arabica, which are combined to create an exceptionally well-rounded and rich cup. One particular valley, called Dota Tarrazu, receives a slightly different amount of sun and rain, which results in absolute top-tier beans. Recently a crop from this micro-region, from a subspecies of Arabica called Gesha, was a Cup of Excellence winner and much celebrated.
Latest Blog Post
We're doing everything we can to help! Read more...
Resources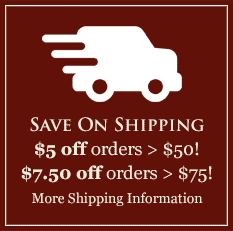 Featured Region
Brazil's Poços de Caldas
There is no other terroir in the world similar to the unique microclimate of Poços de Caldas, which is angled perfectly toward the sun. Poços de Caldas receives sharply divided day and night periods that begin with early morning sun full-on till 4 pm. The soil is enriched by volcanic minerals and rainforest humus. Learn more and browse Brazilian Volcano Coffees here.