Costa Rica - Dota Tarrazu
Costa Rica - Dota Tarrazu
Coffees from Costa Rica vary widely depending on the species, region, and production method. The Tarrazu region produces some of the most highly-prized coffee in Costa Rica. It is home to a variety of subspecies of Arabica, which are combined to create an exceptionally well-rounded and rich cup. One particular valley, called Dota Tarrazu, receives a slightly different amount of sun and rain, which results in absolute top-tier beans. Recently a crop from this micro-region, from a subspecies of Arabica called Gesha, was a Cup of Excellence winner and much celebrated.
Our Grower
We source our Tarrazu coffee from an environmentally and socially responsible estate farm located in the Dota Tarrazu region, Down to Earth Farm. After visiting many farms and coffee mills in the area, we chose this grower because they are producing coffee of equal or better quality than many of the past award winners from the area... they just don't have the budget to enter the high-profile competitions.
The proprietor is a technical innovator who has improved upon even the very strict standards of the Costa Rica Board of Agriculture to produce coffee with zero negative environmental impact. He uses less water to wash the beans, so there is no no wash-off water to decaffeinate and cleanse before being released back into the environment.
From his coffee nursery recovering the heritage of the Villalobos compact Bourbon variety to his well-maintained sun-drying platforms, our grower sets new standards at every step. He harvests his coffee fruits at the peak of the harvest using multiple pickings to preserve the highest volume of the best coffee. He has also set new standards for regionally fair wages and charitable contributions to the community.
Latest Blog Post
Our creative muse demands expression... this is our way of bringing more creative blending to your table (or cup). Read more...
Resources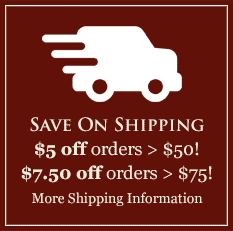 Featured Region
Brazil's Poços de Caldas
There is no other terroir in the world similar to the unique microclimate of Poços de Caldas, which is angled perfectly toward the sun. Poços de Caldas receives sharply divided day and night periods that begin with early morning sun full-on till 4 pm. The soil is enriched by volcanic minerals and rainforest humus. Learn more and browse Brazilian Volcano Coffees here.