Glass-Packed Coffees
New packaging technique for ultimate freshness, better than vacuum pack!
This is no mere gimmick: it's a true innovation in coffee packaging.
Mason jars are made with thick, tough glass and have a two-part lid that allows internal pressures to escape through the lid; that's what makes them work for canning. It also makes them ideal for freshly roasted coffee. Here's why:
Immediately after roasting, coffee gives off a significant amount of carbon dioxide as a result of the roasting process. We pack the fresh beans into the jar while still warm and put the lids on "fingertip tight" as though we were canning, so the gas can expand and escape. The constant outgassing pushes all the oxygen out of the jar. The next day, when the coffee's outgassing has slowed and the jar is 100% oxygen-free, we tighten the lid to lock the freshness inside. The Mason jar lid thus acts like a one-way valve, as the internal pressure prevents any oxygen from coming in. When you open the jar, you'll hear a hiss as the pressure inside the jar is released, almost like opening a soda.
Keeping the coffee under pressure protects that just-roasted essence, which would otherwise be lost during its final outgassing. Plus, we all know everything tastes better in glass!
The jar is beautifully presented, with a full-color label and an insert with the history and description of the coffee inside. The fabric covering the lid is a square of jute burlap cut from a genuine coffee sack for maximum awesomeness. And, of course, the jar itself is useful and infinitely re-usable. An excellent gift!
Latest Blog Post
Direct Trade is the wave of the future, and is picking up speed. It may just save hundreds of thousands of farming communities around the globe. Read more...
Resources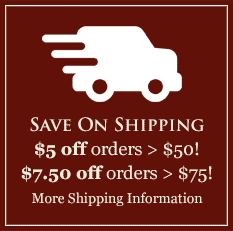 Featured Region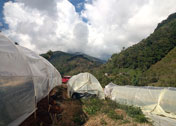 Costa Rica's Dota Tarrazu Region
"Tarrazu", like Champagne, is a restricted term that can only apply to the highly-prized coffees grown in one small mountainous region. With your help and ours, our Tarrazu coffee farmer is expanding his farm to the great benefit of the local people, the environment, and the coffee species. Learn more and browse our Costa Rica Dota Tarrazu coffees here.