Hurricane Relief Sales
The unprecedented humanitarian crisis in the wake of the hurricanes requires an unprecedented response. We believe every business in this country is morally obligated to do as much as they can to help. Whether that's as big as devoting every flight to Puerto Rico entirely to ferrying aid supplies (thank you, American Airlines!) or as small as donating the contents of the tip jar, every little bit counts.
We are a small company and don't have millions of dollars or a fleet of planes. All we have is coffee... and you! Thanks to you we were able to donates hundreds of dollars to Tim Duncan's 21 Fund to benefit the Virgin Islands through our recent Flash Sale.
Please help us turn more coffee into cash so we can send more money to help. Every item on this page generates a donation. The selection of coffees will change depending on our inventory; items are chosen based on which coffees we can afford to donate the highest percentage of the price - promotional coffees, odd lots, or plentiful inventory that we can spare. It's all great coffee.
Currently, we are sending donations to the Maria: Puerto Rico Real-Time Recovery Fund to help with the recuilding in Puerto Rico where the roads are destroyed and impassible and people are in a terrible situation. Local food production has been wiped out, power lines are gone, and roads are devastated, creating a post-apocalyptic landscape never before seen outside of a movie theater.
You do not have to pay any extra for this. In fact, donation coffees are on sale! This is because discount prices are a tried-and-true way to boost sales, and the more we sell, the more cash we can donate. You lose nothing--in fact, you actually save money, and you're still doing good and helping people in desperate need.
Latest Blog Post
Direct Trade is the wave of the future, and is picking up speed. It may just save hundreds of thousands of farming communities around the globe. Read more...
Resources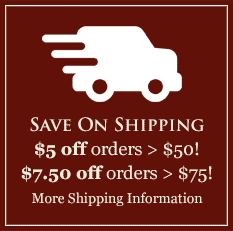 Featured Region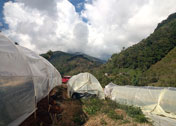 Costa Rica's Dota Tarrazu Region
"Tarrazu", like Champagne, is a restricted term that can only apply to the highly-prized coffees grown in one small mountainous region. With your help and ours, our Tarrazu coffee farmer is expanding his farm to the great benefit of the local people, the environment, and the coffee species. Learn more and browse our Costa Rica Dota Tarrazu coffees here.