Iced Coffee and Cold Brew
Iced Coffee and Cold Brew
Cold brew is all the rage, mostly because of its sweet, low acid profile. We offer several highly crafted coffee blends below for creating the best cold brew coffee in the world!
Vietnamese iced coffee, or cafe sua da, is a serving style used in Vietnamese coffee houses. In its loosest sense, it means "iced coffee with sweetened condensed milk." In its more authentic sense, it means a bit more:
Vietnamese coffee,
brewed in a Phin filter,
over ice,
with sweetened condensed milk at the bottom of the cup.
It's up to you how authentic you want to get; if you want to skip the Phin and brew it normally, it's still delicious. It's also good if you need to skip the milk (for example, if you're lactose intolerant), though we suggest at least trying it with a bit of creamer so you get something closer to the full effect. Either way, you'll end up with a delicious iced coffee!
Iced coffee is a staple in tropical Vietnam, as might well be expected. In fact, the way a coffee tastes iced is as important there as the way it tastes hot. Many of the flavors of the rich Robustas and chocolatey Arabicas grown there seem to be brought out even more in icing. In iced coffee, you will actually taste a different range of flavors. Because of the flavor shifts, your favorite hot brew might not be your favorite iced brew. We offer everything you need below to enjoy Vietnamese iced coffee, a treat that many consider the best in the world.
Are you new to Vietnamese iced coffee? You might want to try a Vietnamese coffee kit!
Latest Blog Post
We're doing everything we can to help! Read more...
Resources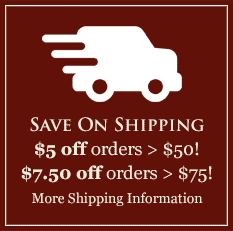 Featured Region
Brazil's Poços de Caldas
There is no other terroir in the world similar to the unique microclimate of Poços de Caldas, which is angled perfectly toward the sun. Poços de Caldas receives sharply divided day and night periods that begin with early morning sun full-on till 4 pm. The soil is enriched by volcanic minerals and rainforest humus. Learn more and browse Brazilian Volcano Coffees here.