Saigon Blends
Traditionally, Vietnamese coffee beans were roasted in kettles with butter and sugar, like nuts. All the brand name Vietnamese coffees we love, like Trung Nguyen, harken back to this tradition with their own special roasting techniques and flavors. And for all our might, we couldn't figure out how they did it.
Until now.
Saigon Blends are our line of Vietnamese-style coffees. They've got all the chocolatey, caramelly flavor and aroma you love about Trung Nguyen coffees, and more. Freshly roasted. Award-winning beans (including the vital ingredient: Vietnamese peaberry Robusta). Expertly blended by Len. It is unbelievably smooth, great hot or iced, and brews perfectly in a Phin for an amazing cafe sua da - or in a drip brewer or French press for your regular morning cup.
We're beyond excited to show you what we've been working on for all these years while people kept asking us, "Why can't you make your own Vietnamese coffee?" We can't wait to hear what you think!
Want to give feedback on these blends? We encourage you to use this special Saigon Blends feedback page instead of posting a product review. You can tell us what you think in more detail, and more directly, and also we can contact you back (if you want us to) to discuss your thoughts further. Your opinions are indispensable to us as we refine these groundbreaking coffees. Thank you!
Latest Blog Post
Direct Trade is the wave of the future, and is picking up speed. It may just save hundreds of thousands of farming communities around the globe. Read more...
Resources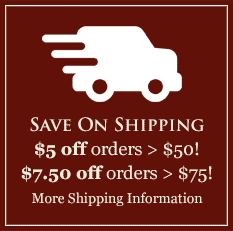 Featured Region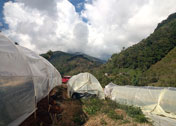 Costa Rica's Dota Tarrazu Region
"Tarrazu", like Champagne, is a restricted term that can only apply to the highly-prized coffees grown in one small mountainous region. With your help and ours, our Tarrazu coffee farmer is expanding his farm to the great benefit of the local people, the environment, and the coffee species. Learn more and browse our Costa Rica Dota Tarrazu coffees here.