Coffee Smackdown! Save 20% Comparing Top Selling Coffees
Coffee Smackdown! Save 20% Comparing Top Selling Coffees
It's a Coffee Smackdown! Challenge or inform your perceptions of our most popular coffees and save 20% off retail.
Three Smackdowns to choose from:
1. Trung Nguyen top selling favorite coffees: Gourmet Blend, Creative (Sang Tao) 4, and Buon Me Thuot S Blend.
70% of our Trung Nguyen customers consider one of these coffees their go-to favorite Vietnamese coffees. Yet few people want to risk trying another of these coffees once they have settled on their favorite. We understand, who wants to spend money on a coffee you may not love? Well, settle the nagging doubts once and for all for 20% off retail: Get 1 box of Gourmet Blend (500 gram, 1.17 lb) , one bag of S Blend (500 grams, 1.17 lb) and one bag of Creative 4 (340 grams). These are all multi-species Arabica/Robusta/Excelsa blends that represent the quintessential Vietnamese blended coffee for Cafe Sua Da, or drip brewing. You might love them all... and it is likely a surprise awaits you! Dare to compare!
(Ground only, 3 coffees)
2. Our own fresh-roast Saigon Blends: Saigon Tradition, Saigon Cafe Blend, and Saigon LamDong Blend.
Featuring the best of Vietnamese Arabicas, Robustas and Excelsas and chocolatey, buttery taste profiles, these fresh roast coffee3 are available in (dry) whole bean and ground (for phin/drip/french press). Saigon Tradition is similar to Trung Nguyen Creative 1, featuring high-altitude premium peaberry Robusta; Saigon Café Blend is a 3-species blend similar in style to TN Creative 4, and Saigon LamDong Blend features award-winning Arabicas with a taste profile that compares best to TN Creative 3. Creating in 2018, Saigon Blends have become of top-selling fresh-roast coffee line. They perform better in grinders and phin and french press than the Trung Nguyen coffees, and have received rave reviews.
(Choose ground or whole bean, 3 coffees)

3. East vs. West: The ultimate taste test. In blind taste tests we find customers choose our fresh roast Vietnamese coffees about 3 in 5 times. Do you dare to compare your favorite TN coffee to similar bean profile Saigon Blends? Why not? Many of our customers wind up buying and enjoying both! You get TN Creative 1 to compare to our Saigon Tradition, and TN Creative 3 to compare to our Saigon LamDong Blend. And you get 20% savings just to enjoy them all!
(4 coffees, ground only)

Please select your Smackdown option below; the Saigon Blend Smackdown is available in ground or whole bean, the others are ground only.
More Information
Please note: The savings amount only displays properly for the first option in our lists on our website, this is an issue with the programming. That is why we show the subsequent options with a List Price and a Sale price. Sorry for the confusion!
Latest Blog Post
Our creative muse demands expression... this is our way of bringing more creative blending to your table (or cup). Read more...
Resources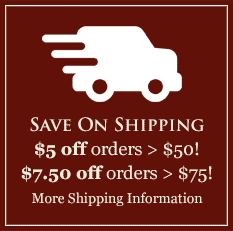 Featured Region
Brazil's Poços de Caldas
There is no other terroir in the world similar to the unique microclimate of Poços de Caldas, which is angled perfectly toward the sun. Poços de Caldas receives sharply divided day and night periods that begin with early morning sun full-on till 4 pm. The soil is enriched by volcanic minerals and rainforest humus. Learn more and browse Brazilian Volcano Coffees here.