Cold Brew Kit: 4 coffees and optional 32 oz Brewing Bottle
Cold Brew Kit: 4 coffees and optional 32 oz Brewing Bottle
The easiest cold brew kit on the planet, with the best coffee too! Two minutes is all it takes to slip a couple of filter pouches into our durable, reusable Mason Jar and brew up excellent cold brew coffee in just a few hours. Open a pouch, drop the filter bags into the bottle, add room temperature water, swirl it around, and you have cold brew coffee in 2-4 hours. Yes, you CAN make cold brew coffee at home with only 2 minutes of effort! It also works to put the bottle in the frig overnight to steep.
You can buy the kit below without bottle or buy just the coffee packs, and use your own bottle.
Four fabulous time-tested cold brew coffees to choose from:
Summer Breeze: It's back! Delicious blend of award-winning Arabicas and Vietnamese Robusta, infused with dried coffee fruit (cascara).
Catimor Cold Brew: Another seasonal specialty blend for icing or hot coffee, it's a wonderful performer in cold brew.
Saigon Café Blend: Our own quintessential Vietnamese blend for icing or hot coffee, this is a perfect, sweet, chocolatey blend for Vietnamese coffee cold brew!
Mocharagua Half-Caff: If you are like us and find yourself drinking maybe TOO MUCH iced coffee, you'll appreciate this low-caffeine blend of rich Nicaragua El Recrea Arabica, Vietnamese Peaberry, and Colombian Sugar Cane decaf.
You can choose 4 bags of the same coffee, or our Variety Pack with one each of all 4 blends. Please select with or without the brewing bottle, a special 32-ounce Mason Jar with reusable lid. Each bag has two filter bags inside it. Each filterbag makes about 15 ounces of cold brew. Use 2 filterbags per 32 oz bottle or tailor your number of filterbags to your own container.
After brewing, if you want to store the cold brew in the refrigerator, remove the filterbags and it will stay fresh in the fridge with optimal flavor for 2-3 days.
--
Please Note: We are temporarily out of stock on cold brew pouches because we are going to create all new fresh runs of these products next week in preparation for the spring and summer season.
Latest Blog Post
We're doing everything we can to help! Read more...
Resources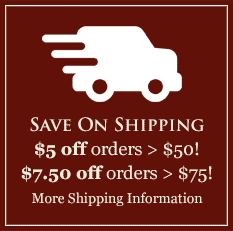 Featured Region
Brazil's Poços de Caldas
There is no other terroir in the world similar to the unique microclimate of Poços de Caldas, which is angled perfectly toward the sun. Poços de Caldas receives sharply divided day and night periods that begin with early morning sun full-on till 4 pm. The soil is enriched by volcanic minerals and rainforest humus. Learn more and browse Brazilian Volcano Coffees here.