Costa Rica Dota Tarrazu Villalobos Microlot Coffee
Costa Rica Dota Tarrazu Villalobos Microlot Coffee
Witness the rebirth of an heirloom Arabica cultivar! Our Costa Rican grower, Matias, has successfully brought the Villalobos variety of Arabica "back from the dead" with careful, dedicated, patient cultivation from new nursery seedlings. A true microlot, there are only about a dozen sacks of this coffee in the new 2018 harvest.
With cupping scores of 86 and higher, this coffee is a taste treasure. Superb chocolatey tones complement a natural caramel profile.
8 oz bag, please select ground or whole bean and roast level Medium or Harlequin Roast (two temperature artisan roast).
More Information
In Costa Rica and much of Latin America, the co-ops who largely control the coffee industry are both heroes and villains: their help saved the region's economies in the late 20th Century, but they also encouraged farmers to over-standardize. Most of the old coffee varieties were torn up and replaced with the prolific and easy-to-grow Catuai, and many unique flavor profiles were lost or became rare.
But areas that practice monoculture are vulnerable to disease. La Rolla (the Coffee Rust) has spread throughout Latin America in recent years, taking down whole farms and devastating the economies of several countries.
Villalobos is resistant to the Rust. And its unique Bourbon Arabica flavor will knock your socks off! The initial rush in your first sip is deep and dark with an intense complexity of layered tastes and aromas, particularly in the back palate. Bursts of berry and brown sugar gradually give way to a strong, pure "classic Arabica" profile with buttery undertones. No bitterness here, although you will note a pleasant acidity!
Did you know you've been helping us fund this important project? Your support of our delicious Costa Rican beans enabled us to help fund Matias's work! This year represents the very first harvest of this special coffee, brought to you by his years of painstaking work... and Villa Lobos is worth it!
Latest Blog Post
Our creative muse demands expression... this is our way of bringing more creative blending to your table (or cup). Read more...
Resources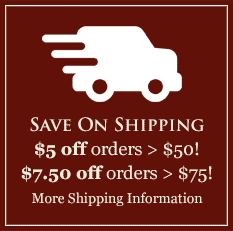 Featured Region
Brazil's Poços de Caldas
There is no other terroir in the world similar to the unique microclimate of Poços de Caldas, which is angled perfectly toward the sun. Poços de Caldas receives sharply divided day and night periods that begin with early morning sun full-on till 4 pm. The soil is enriched by volcanic minerals and rainforest humus. Learn more and browse Brazilian Volcano Coffees here.