Costa Rica Dota Tarrazu Villalobos, Unroasted Green Coffee Beans
Costa Rica Dota Tarrazu Villalobos, Unroasted Green Coffee Beans
Witness the rebirth of an heirloom Arabica cultivar! Our Costa Rican grower, Matias, has successfully brought the Villalobos variety of Arabica "back from the dead" with careful, dedicated, patient cultivation from new nursery seedlings. Villalobos has been cultivated mostly in central America as a premium specialty crop, and it was difficult to harvest because the bushes grew very tall... and the pickers did not. :-) But selective line breeding has resulted in shorter, more productive plants that are easier to harvest, so farmers are excited to bring this wonderful variety back. Villalobos shares genes with Typica, one of the earliest quintessential Arabicas in cultivation in Africa.
This is the third harvest, and you can taste how the trees have matured since the previous year. Already aromatic and flavorful, the cup has gained added complexity and more buttery mouthfeel. There's also a "clarity" to it that is hard to pin down but very distinct and refreshing.
Now that the Villalobos is in its third year of growth the farmer is able to ship us higher quantities, so we have reduced the price and made 3 pound sizes available also.
More Information
In Costa Rica and much of Latin America, the co-ops who largely control the coffee industry are both heroes and villains: their help saved the region's economies in the late 20th Century, but they also encouraged farmers to over-standardize. Most of the old coffee varieties were torn up and replaced with the prolific and easy-to-grow Catuai, and many unique flavor profiles were lost or became rare.
But areas that practice monoculture are vulnerable to disease. La Rolla (the Coffee Rust) has spread throughout Latin America in recent years, taking down whole farms and devastating the economies of several countries.
Villalobos is resistant to the Rust. And its unique Bourbon/Typica Arabica flavor will knock your socks off! The initial rush in your first sip is deep and dark with an intense complexity of layered tastes and aromas, particularly in the back palate. Bursts of berry and brown sugar gradually give way to a strong, pure "classic Arabica" profile with buttery undertones and mouthfeel. No bitterness here, although you will note a pleasantly citrusy aftertaste!
Did you know you've been helping us fund this important project? Your support of our delicious Costa Rican beans enabled us to help fund Matias's work! The original plantings were destroyed by a hurricane in 2015, and we were able to help him fund a second planting of thousands of seedlings.
Latest Blog Post
Direct Trade is the wave of the future, and is picking up speed. It may just save hundreds of thousands of farming communities around the globe. Read more...
Resources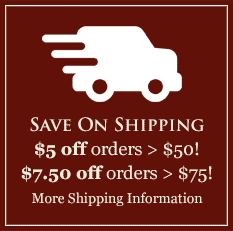 Featured Region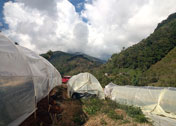 Costa Rica's Dota Tarrazu Region
"Tarrazu", like Champagne, is a restricted term that can only apply to the highly-prized coffees grown in one small mountainous region. With your help and ours, our Tarrazu coffee farmer is expanding his farm to the great benefit of the local people, the environment, and the coffee species. Learn more and browse our Costa Rica Dota Tarrazu coffees here.