Costa Rica Nectar infused with Cascara
Costa Rica Nectar infused with Cascara
We don't know quite why this works, but after extensive Research and Development (and lots of caffeine ingested) we have come to the conclusion that these two coffee products are made for each other. The synergy of the parts is much greater than the whole.
Costa Rica Nectar is possibly our all-time favorite Arabica coffee, and when you infuse it with 25% Cascara (coffee fruit) something magic happens. When visitors come to our offices and would like an espresso, this is what we serve. Nectar has wonderful caramel tones and the Cascara coffee fruit somehow completes the taste profile without really calling attention to itself. When you can add something to a Golden-Bean-Award-Winning coffee and actually make it better, you have something!
8 ounces, pre-ground for espresso. The Cascara flakes are not super-fine but they brew perfectly in this combination. Plays well with cream and sugar, as do all Costa Rican coffees. Don't take our word for it, ask the farmer! That's how he drinks it.
Latest Blog Post
Direct Trade is the wave of the future, and is picking up speed. It may just save hundreds of thousands of farming communities around the globe. Read more...
Resources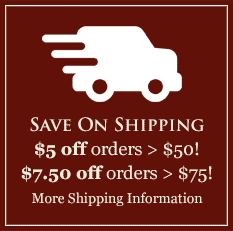 Featured Region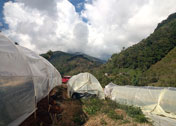 Costa Rica's Dota Tarrazu Region
"Tarrazu", like Champagne, is a restricted term that can only apply to the highly-prized coffees grown in one small mountainous region. With your help and ours, our Tarrazu coffee farmer is expanding his farm to the great benefit of the local people, the environment, and the coffee species. Learn more and browse our Costa Rica Dota Tarrazu coffees here.