Costa Rica Villalobos Cascara Coffee Fruit - "Try it" Special
Costa Rica Villalobos Cascara Coffee Fruit - "Try it" Special
When we fell in love with "cascara", or brewable coffee fruit, it was in the fields of our Costa Rica farmer at Down to Earth Farms in Dota, Tarrazu. Sampling the coffee fruit cherries right off the trees... yellow fruited Catuai and red-fruited varieties, we knew that we had to have this cascara (coffee fruit) to sell on our website. But our farmer thought we were crazy!
Now, four years later, we have contracted with him to quick-dry those split fruit cherries in his "sky tunnels" at 6,000 feet altitude, and the result is amazing. Because this is made from only peak ripe fruit, it has a superior taste to anything in the market we have tried.
You will love this new beverage, and so will your body. It makes other "super-fruits" pale by comparison, with astonishing numbers of anti-oxidants and polyphenols. But we love it first for the taste. Fruity and bold with hints of maple syrup, this is the ultimate brewed fruit beverage. Now you can try it for this special intro price. Each 4 ounce bag comes with brew bags for easy brewing. and makes 15-20 servings. Recipes included!
Latest Blog Post
Direct Trade is the wave of the future, and is picking up speed. It may just save hundreds of thousands of farming communities around the globe. Read more...
Resources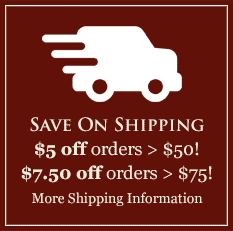 Featured Region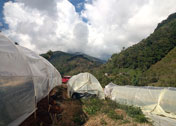 Costa Rica's Dota Tarrazu Region
"Tarrazu", like Champagne, is a restricted term that can only apply to the highly-prized coffees grown in one small mountainous region. With your help and ours, our Tarrazu coffee farmer is expanding his farm to the great benefit of the local people, the environment, and the coffee species. Learn more and browse our Costa Rica Dota Tarrazu coffees here.